From the first gathering of intramural sports professionals at Dillard University in late February of 1950, recreation professionals working at college campuses have gathered annually to advance student development and strengthen the profession. For seventy consecutive years, members from across the association have congregated to exchange ideas, forge relationships with colleagues, celebrate leading professionals, and share knowledge about advancing wellbeing and student growth through the platform of recreation on campuses of higher learning.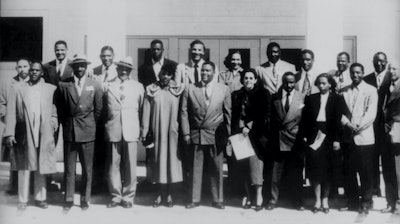 All of that changed in just a few short days in the spring of 2020. The 71st NIRSA Annual Conference & Campus Rec and Wellness Expo, like all other large public gatherings, was faced with the harsh reality of cancelling a treasured experience for so many in support of the greater good: our communities' health and wellbeing.
Inspiring healthy people and healthy communities is at the heart of our members' shared vision, and risk management is baked into every aspect of the daily work our member professionals do; we understood and accepted that cancelling our profession's signature event was the right decision. But we were still disappointed…
The stage was all set for Phoenix
By the March 5 early bird registration deadline, just a few weeks from the scheduled kickoff of events:
Nearly 2,200 people had registered to attend NIRSA 2020

155+ companies had secured expo booth space

Over 200 sessions had been scheduled

Nearly 100 award recipients had been announced in anticipation, with others set to be announced on-site

NIRSA Foundation scholarship selections were nearly complete for more than 100 individuals

And thousands of hours of volunteer and staff planning had already been invested
But, true to character, NIRSA members have responded with positivity and creative verve to do what we've always done at our Annual Conferences: exchange ideas, forge relationships with colleagues, celebrate leaders in the profession, and share knowledge about advancing wellbeing and student growth through the platform of recreation on campus.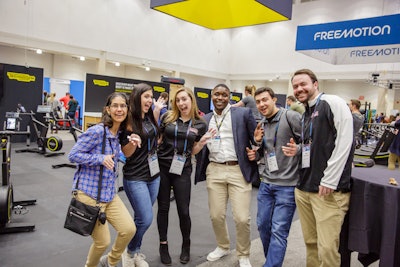 Our daily lives have almost without exception been upended. Nobody knows how quickly institutions of higher learning or other underlying structures of our society will bounce back. But we know that campus recreation is resilient, adaptable, and that we bring tremendous value to student experiences and to institutions of higher learning. That won't change. What almost certainly will change is how we continue to do this.
NIRSA leadership is nimble
These past few weeks suggest that campus recreation is up for the challenge. NIRSA members quickly pivoted to celebrate colleagues' achievements and contributions to the profession through virtual watch parties.
A series of more than 30 virtual roundtables was organized within days for different specialty areas of campus recreation or functional roles in the field to share ideas, expand our understanding of how to respond positively and find creative solutions for how to approach a particular problem or challenge pitched by the COVID-19 pandemic.
Learning opportunities that were planned for delivery in-person at Phoenix in April continue to be adapted for online, recorded, social sharing, or other digital formats — volunteers and thought leaders of the profession are more invested than perhaps ever before in the importance of their work and the NIRSA network is benefitting from the generous sharing that is a trademark of this profession.
The generous sharing of NIRSA professionals was also on full display for Career Development Week, presented by Mondo from April 20–24, when employers searching to fill open positions in their departments and job and GA candidates got together virtually for the intentional career development of emerging and established professionals in the field. Mock interviews, résumé and cover letter reviews and mentoring conversations were practical exercises for candidates, and employer information sessions showcased a range opportunity to prospective candidates.
Mining the NIRSA network has been a pro-tip of those on upward career trajectories in the field of campus recreation for generations. While there may not have been any spontaneous hallway conversations outside of the NIRSA Career Services Center this year in Phoenix, hundreds of campus recreation professionals explored opportunities, sharpened their career development skills, or made connections that will lead to employment or graduate-level study opportunities when students return to schools.
Similarly, decision makers across the profession have not lost their need to connect with vendors ranging from facility design to daily operational resources and everything in between. Campus recreation professionals have been able to discover exhibitors from the NIRSA 2020 "Exp-no" through a virtual floor plan and online networking opportunities.
The road ahead
The NIRSA Annual Conference is first and foremost designed and offered for attendees. But it also provides an important stage for volunteer leaders of the association to "pass the gavel" of leadership to the incoming set of volunteer members who will actively steer NIRSA and the profession of campus recreation into what is certain to be a profoundly changed future.
Even the most conservative models and projections for the future were unlikely to anticipate the extent of human and economic devastation that we're seeing caused by the novel coronavirus. Collegiate recreation is deeply intertwined with our communities and our individual and collective fates will undoubtedly be shaped in part by drivers that are beyond our control or even sphere of influence. But I am inspired and assured by our resilience, our passion and the real value of our shared vision and mission.
---
Pam Watts, CAE, is the Executive Director at NIRSA.