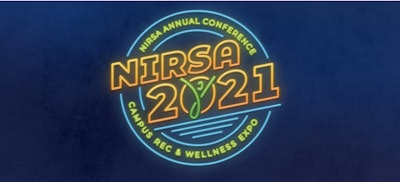 With heavy hearts, we share the news that NIRSA 2021 will not take place in-person in Milwaukee due to COVID-19. Earlier today, we announced to members through email that the 2021 NIRSA Annual Conference will be an entirely virtual event. As the NIRSA President and Executive Director, we can attest that cancelling the in-person event in Milwaukee was a decision that was not reached lightly. The health and safety of our attendees is paramount. We are also mindful of the fiscal impacts of the COVID-19 pandemic on higher education, collegiate recreation, and the business community that serves the industry. But we are confident that it is the right decision and one that is filled with positive potential, both for the profession of campus recreation and for our Association.
In a virtual space, we can offer members and business partners robust and timely educational content; networking, mentorship and career building opportunities; and productive connections with our associate members and business partners. We are confident in the talents and resourcefulness of our volunteer leaders and staff to use their creativity and imagination to design a valuable and engaging conference experience. This is an opportunity to innovate, expand access to the annual conference to a wider audience, and support our community in this new normal.
What's happening in 2021
We know that members, exhibitors, and volunteers will have questions about what this virtual experience will look like and how it will be priced. We ask for grace and patience as we work through options for a virtual conference. We have valuable feedback from the 2020 Summer of Learning, Ideas in Motion series, and other recent virtual offerings. We're also developing avenues for member input in the design process.
If individuals or companies deferred a 2020 Annual Conference or Expo registration fee to the 2021 Annual Conference or Expo, you will receive a separate email by August 31 with options for your fees.
We are excited to focus our energies on this new format for the Annual Conference. We look forward to connecting with you in the weeks and months ahead. Stay up-to-date with the latest developments related to all NIRSA learning events and sports tournaments by bookmarking the news page of the NIRSA website on your browser or follow @NIRSAlive on social media channels.
---
This article was republished with permission from our partners at NIRSA — Leaders in Collegiate Recreation. Read the original here.