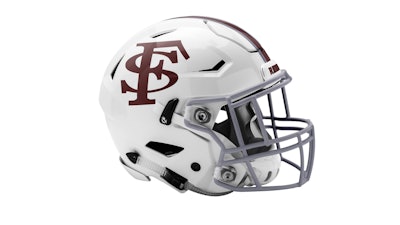 Fort Scott Community College in Kansas has lost is football program after years of poor performance, high personnel turnover and a player's death.
The Topeka Capital-Journal reported that the decision to do away with the team was shrouded in secrecy and happened at a closed-door meeting of school officials.
President Alysia Johnston and the FSCC Board of Trustees announced the decision last week, citing limited resources. The decision to cut the team comes in the way of Tirrell Williams who died of heat stroke during practice.
Fort Scott was ranked No. 1 before losing the 2009 NJCAA Football Championship Game in Pittsburg. The team won just one game in 2021 before ending the season with a 63-2 loss to Independence.
The decision to end the program came at the end of head coach Carson Hunter's second season.
"We would especially like to thank the current football players and coaching staff who have represented FSCC with honor, pride, and dignity this season in very trying competitive circumstances," school officials said in a news release.
After three straight losses to open the 2021 season, Fort Scott in April cancelled all its remaining games, citing as the reasons "low active roster numbers" due to "injury and attrition."
"A competitive football program at FSCC is not sustainable due to the cumulative effect of limited resources, changes in Kansas Jayhawk Community College Conference (KJCCC) football eligibility rules in 2016, and the changing ethos of football in general," trustees and the president said in a news release. "We simply do not have the resources to maintain a football team that would be competitive in the Jayhawk Conference."