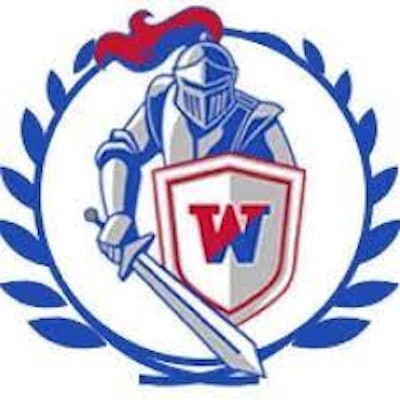 Board of education president Ralph Addonizio confirmed last week that Wall High School in Wall Township, N.J., will have a football program in the fall, as fallout continues from the ongoing hazing investigation.
"The Wall Township School district will have a football season in the fall," Addonizio said in a statement, as reported by News 12 The Bronx. "There is more to football than just the players on the field. We have cheerleaders, twirlers, color guard and our award winning band that put on a show every week for our students and residents. Wall High School has had and continues to have many talented students both on the field and off that have represent our district and town with honor and dignity. As a district, part of a well rounded school experience includes sports and the arts. Many students depend on scholarships for college and to limit their ability to earn one would not be in the best interest of our students."
However, the return will come without one individual familiar to the program. On Friday, the district posted a job opening for head football coach, a position held by Tony Grandinetti since 2017. Addonizio says postings of that nature are common this time of year as the district looks to fill all its fall coaching staff by the end of next month. The football position has paid about $9,000 a year, News 12 reported.
As reported by USA Today, district officials had not previously offered any clarification on Grandinetti's status with the program, but he had been among the coaches suspended for their role in the hazing scandal. Wall's athletic director was also suspended as a result of the ongoing allegations and subsequent investigation.
Earlier this month, juvenile complaints were filed "against a number of" students at Wall after an investigation into a series of incidents including football locker room hazing occurred last September and October. The charges include hazing, attempted criminal sexual contact, criminal sexual contact, false imprisonment and harassment.
Related: Charges Filed in Wall Township Football Hazing Case
According to the Wall Township School District's policy, "Harassment, intimidation or bullying, like other disruptive or violent behaviors, is conduct that disrupts both a student's ability to learn and a school's ability to educate its students in a safe environment. Therefore, the school district will not tolerate acts of harassment, intimidation, or bullying."
Grandinetti went 36-14 in five seasons at Wall and led the Crimson Knights to an NJSIAA Central Jersey Group 3 championship in 2019, USA Today reported. Wall finished as the No. 1 team in New Jersey under Grandinetti in 2020.