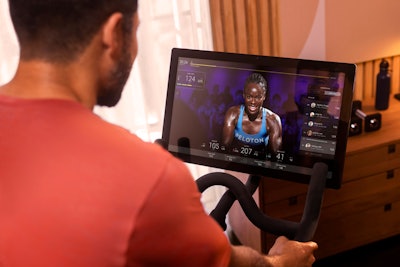 Photo courtesy of Peloton
Peloton riders who may need a break from their usual instructors can choose a new challenge with video games the company has added to its platform.
Designed specifically for the Peloton Bike and Peloton Bike+, the new option is called Lanebreak and combines music, immersive visuals and fitness-inspired challenges to motivate members.
In a press release, Peloton said Lanebreak is available to All-Access Members on Bike and Bike+ and is designed to add some variety to members' workout routines.
Log in to view the full article