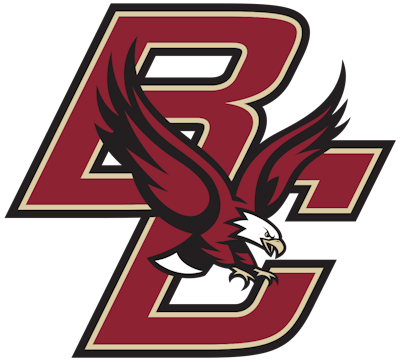 Mass General Brigham will serve as the exclusive healthcare provider for Boston College athletics through a partnership announced Thursday by the two entities.
According to an announcement posted on the Eagles' website, Mass General Brigham will provide medical support for Boston College's men's and women's teams in all sports at the varsity and club levels, and its clinicians will also work year-round with BC student-athletes on training, injury prevention, treatment and game-day medical coverage.
The partnership will be directed by Dr. Robert Nascimento, Boston College's head team physician and medical director, and Dr. Tim Foster, chief of orthopedics and sports medicine at Newton Wellesley Hospital.
Mass General Brigham Sports Medicine has an extensive resume in the region, providing clinical services to the Boston Bruins, New England Patriots and New England Revolution, as well as numerous Division I college programs and high school athletic programs throughout Massachusetts and New Hampshire.
"This partnership showcases the diverse clinical portfolio Mass General Brigham Sports Medicine can provide that is truly unmatched," said R. Scott Gassett, vice president of Mass General Brigham Sports Medicine. "We are proud to partner with Boston College, which is positioned to compete at the highest levels, and to help their student-athletes reach their fullest potential."
Boston College Athletics and Mass General Brigham will also collaborate on disease awareness nights at BC sporting events throughout the year. This season, Mass General Brigham participated in the annual Boston College "Pink Night" game, which honored cancer survivors and provided information and educational resources on cancer screening and overall wellness.
"We are grateful for the opportunity to partner with Mass General Brigham, and to provide the best possible healthcare for our student-athletes," said David Trainor, Boston College vice president for human resources. "This partnership brings together two respected Boston institutions with long histories of service for the benefit of BC Athletics."
"This partnership between Mass General Brigham and Boston College will benefit BC Athletics across all sports," said BC athletic director Pat Kraft. "We look forward to this relationship and the positive effect it will have for our student-athletes, coaches and trainers."