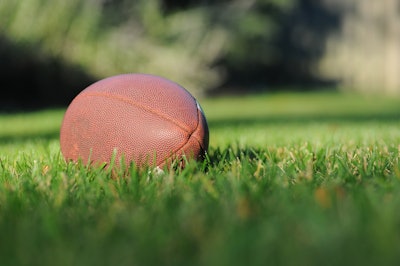 A Michigan high school has decided to cut its football season short in order to protect its young roster and give them time to develop.
Holland High School announced this week that it will play two more varsity contests, with the school saying it made the decision to protect players from potential injury and provide greater opportunity for long-term growth of its varsity football program.
According to the Holland Sentinel, this year's team is loaded with underclassmen and most of the roster has had no varsity experience.
"With such a low number of upperclassmen (some of whom are playing this year for the first time) we have asked sophomores to fill most roster positions against varsity competition where there is a clear physical and developmental difference on the field," Holland athletic director Blake Muller told the Sentinel. "We are so proud of the fight that this team has shown since the first day of practice and the work they have put in to make these first four weeks possible. From recruiting friends to join the team, to lacing up despite being physically out-manned and out-matched, the efforts of this team will be remembered as they have helped us rebuild the Holland football program."
Holland will continue to field teams for its junior varsity games.
Head coach Will Siffin said the remainder of the season will allow his staff to focus on training the freshman and junior varsity players that are currently on the team roster.