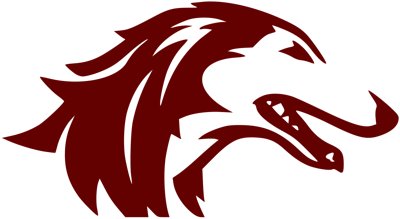 The mental health of college athletes is a topic that has received much attention in recent years, with some schools taking matters into their own hands, and Southern Illinois University is the latest to raise awareness about the growing crisis.
According to an announcement posted on the SIU athletics website Thursday, SIU has partnered with Southern Illinois Healthcare on an initiative called "Rally Around the Pound." Throughout the school year, SIU athletic teams will be supporting mental and behavioral health initiatives by bringing speakers, outreach, awareness and support to the SIU region and the campus.
"Partnering with SIU on an initiative like 'Rally Around the Pound' is a winning combination for SIH," said SIH vice president Don Hutson, administrator of SIH Harrisburg Medical Center. "The support from Athletics and student-athletes to openly talk about mental health challenges in a public forum is a meaningful step toward hope and healing."
Hutson believes that in the same manner that mental health challenges can produce physical health problems, improving mental health can improve an individual's overall health and well-being, the announcement stated.
"As the healthcare system that has supported Southern Illinois for decades, SIH is committed to doing all we can to reduce stigma surrounding mental health," he explained. "Whether that involves access to inpatient treatment or the ability to talk with a provider in-person or through telemedicine, SIH is dedicated to providing that care. Our message is consistent and clear: it's ok to seek help."
A dedicated Rally Around the Pound landing page is located on the Saluki athletics website, which states in part, "Just when it seems that all hope is lost, and the odds seem insurmountable, the best teams find a moment, a spark to rally around, pull together and rise above the barriers they face. They accomplish this as a cohesive unit, supporting a common goal. This ideal is the cornerstone of the Rally Around the Pound campaign. You don't have to face this challenge alone. We see you, we hear you, and most importantly, we're here to rally around you in your time of need."
The landing page also includes statistical information concerning mental health, as well as resources and upcoming events in the community supporting mental health awareness.
"We're incredibly proud to team up with SIH, the leading provider of health care in our region, on this critical initiative," said SIU director of athletics Tim Leonard. "We look forward to spreading awareness about mental health issues and providing valuable resources to our community."