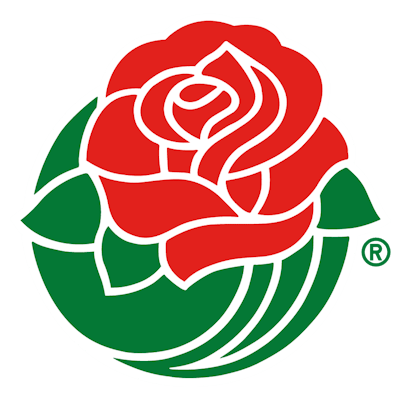 The Rose Bowl appears willing to put the "petals" to the metal in terms of College Football Playoff expansion.
An Associated Press source indicates that Rose Bowl game organizers cleared the way for the CFP to expand to 12 teams starting in the 2024 season, informing CFP officials Wednesday they are willing to alter agreements to accommodate a new format to decide the national champion.
A person with knowledge of the discussions between game organizers and CFP officials told the AP the Rose Bowl is prepared to be flexible and wants to continue to be part of the playoff beyond 2025. The person spoke on condition of anonymity because the presidents and chancellors who oversee the playoff still needed to give final approval on expansion. An announcement from the CFP was expected by Thursday.
Expansion has been 18 months in the making, with several speed bumps along the way.
An agreement with the 120-year-old bowl game held in Pasadena, California, and dubbed the Granddaddy of Them All was the last hurdle to clear.
The university leaders who make up the CFP board of managers were pushing for a decision from Rose Bowl officials by Wednesday about whether they would amend existing contracts for 2024 and '25 and allow the playoff to triple in size.
A source told Heather Dinich of ESPN that the Rose Bowl was essentially given an ultimatum this week to agree to terms or risk being shut out of the next television contract, which begins in 2026.
The Rose Bowl's requests for special treatment included an exclusive television window — considered one of the most valuable in sports — in years when the Rose Bowl wasn't hosting a College Football Playoff game on New Year's.
CFP officials reportedly told Rose Bowl officials this week that they'd make good-faith efforts to work with them, but that would not include the exclusive window for the Rose Bowl that isn't a part of the CFP. If the Rose Bowl wanted to take part in the next version of the CFP, it needed to accept a role that didn't include significant special favors, ESPN reported.