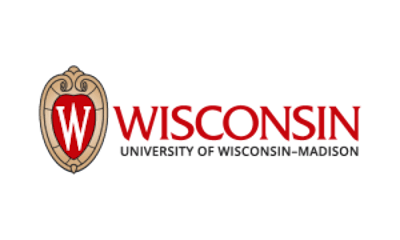 The University of Wisconsin's new Athletic Healthcare certificate, which is offered through the school's Department of Kinesiology, has proved a popular offering for students.
"The Athletic Healthcare certificate is perfect for me," says Maya Topin. "It has been a great learning experience and gives me access now to classes that interest and excite me."
According to the Uw's School of Education website, Topin is like a growing number of students from around UW–Madison who are pursuing certificate programs offered by the School of Education in fields across the arts, health, and education. At the undergraduate level, 563 students were enrolled in six different certificate programs offered by the School in the fall of 2017. Five years later, in the fall of 2022, that number has more than doubled to 1,206 students across 17 certificate programs.
The Athletic Healthcare certificate is among the newer offerings and launched in the fall of 2020, with 12 students initially committing to the program. During the 2022 fall semester, that number exploded to 140 students having declared for the certificate.
"We've noticed that there's a real popularity in offerings through our Department of Kinesiology that are stepping stones to health care careers," said Andy Winterstein, a clinical professor with the Department of Kinesiology who directs both the Master of Science in Athletic Training (MSAT) program and the Athletic Healthcare certificate. "With athletic training moving to the master's degree level a couple years ago, we wanted to have some offerings in the undergraduate space — but we wanted it to be broader than just athletic training and more inclusive to students who are going into a variety of health care realms."
The certificate in Athletic Healthcare provides a structured undergraduate offering for students with an interest in healthcare for active populations. Students acquire specialized knowledge related to the fields of health care, sports medicine, and physically active populations.
The combination of required core courses and elective options makes this certificate appealing to students from a wide array of backgrounds and majors. Students can select elective courses that will be applicable to a variety of career interests.
"Many of the primary core instructors are the same for both our graduate-level Athletic Training program and for the Athletic Healthcare certificate," said Winterstein. "We think we've created a valuable certificate that's of interest to students going in many different health care directions."