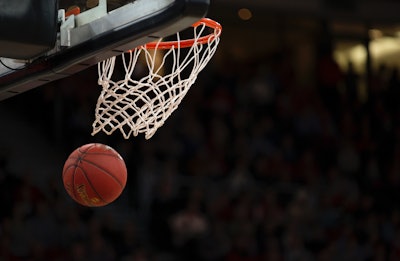 When Grand Canyon University arrived in Denver, Colo., last week for the NCAA West regional games at Ball Arena, they were ready to play but they were without equipment.
According to ESPN, the players and coaches arrived on schedule, but 12 bags of the team's equipment — including practice gear, uniforms and shoes — did not arrive on their flight from Phoenix.
Assistant athletic director Josh Hauser said Regis University helped out by loaning GCU some practice gear and equipment. During practice, some basketball shoes where delivered form local stores for the players to use.
Several players wore either T-shirts from the WAC championship or jerseys from Regis' basketball team during practice.
GCU ended up winning a trip to the NCAA tournament with an 84-66 victory over Southern Utah on Saturday in the WAC championship, but lost to Gonzaga 70-82 in the first round of March Madness play.