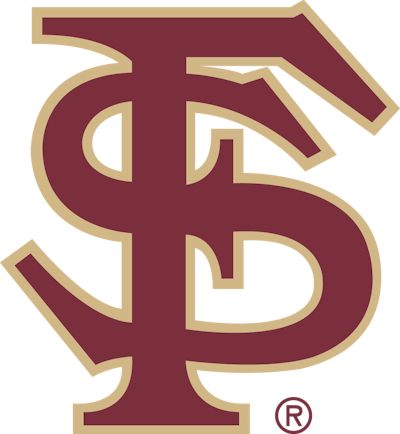 Less than 18 months after a USA TODAY investigation revealed that Florida State University was not in compliance with Title IX, the Seminoles athletic department agreed Tuesday to add a women's lacrosse team to its roster of varsity sports.
The agreement comes after Arthur Bryant, a prominent, California-based Title IX lawyer, in consultation with members of the FSU club women's lacrosse team, threatened legal action against the university in early August, USA TODAY reported Tuesday.
"The history of Title IX in America is that the only thing that makes progress for women who are being discriminated against is for them to stand up and fight," Bryant told USA TODAY. "The vast majority of colleges and universities are still in violation of Title IX, 51 years after it was passed, and the federal government has never filed enforcement action in court to force (any) schools to come into compliance with Title IX.
"The only thing that works is women being willing to fight. I know people don't normally go to their schools to sue them, and I know it's hard ... but what this case shows is that if they fight, they win."
As reported by Lindsay Schnell of USA TODAY, the team will start play "no later than the 2025-26 academic year," according to the settlement released by Bailey Glasser LLP, Bryant's firm. It will be Florida State's 19th varsity team and its 10th women's varsity team; the school last added a women's sport, beach volleyball, in 2011. In addition to adding a team, the school will conduct a gender equity review of its athletic department and formulate a gender equity plan that will bring FSU into Title IX compliance.
"It doesn't even feel real. I've been crying tears of pure joy all day," FSU women's club lacrosse team captain Sophia Villalonga told USA TODAY late Tuesday. "The last few hours have been such a rush. I'm just speechless."
Villalonga previously said that she'd always wished lacrosse was a varsity sport at FSU but didn't know it was a realistic request until the USA TODAY Title IX investigation "really opened our eyes." In July, the school had responded to requests to add the sport by saying FSU was "not actively evaluating the addition of any sports programs to our current collection of teams,." Bryant and the team then sent a letter threatening legal action.
Florida State will become the 118th D-I women's lacrosse program in the country, according to Schnell.
In a press release, FSU athletic director Michael Alford said, "Lacrosse is the fastest growing college sport nationally and it is evident that our culture and community will enthusiastically embrace it."