For many Americans, the reality of the danger caused by concussions in football began with the PBS Frontline documentary "League of Denial," or the book by Mark Fainaru-Wada and Steve Fainaru that inspired it. Perhaps it was the movie "Concussion" starring Will Smith, or the death of former NFL star Junior Seau.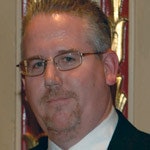 There is evidence that Seau, who died by suicide, and other professional football players who took their own lives or otherwise died prematurely exhibited signs of Chronic Traumatic Encephalopathy (CTE), allegedly caused by the effects of multiple concussions or even repeated sub-concussive blows to the head. Though Seau's fate is horrible, the danger of head injuries suffered by youth and high school football players is far more pronounced.
There are approximately 2,000 professional football players currently. Comparing that number to the almost 3.5 million who play football as youths and 1 million playing in high school, the amount of potential concussions rises exponentially, as do the dangers to young brains. Though no professional player has died in the immediate aftermath of a concussion, the National Center for Catastrophic Sports Injury Research found that head and other injuries sustained at lower levels of football competition can indeed prove fatal. From 2007 to 2017, 55 players died participating in high school football. At least seven players died last year alone.
The dangers associated with concussions caused state legislatures across the country to enact statutes to protect youth and high school athletes. Unfortunately, flaws in such legislation often lead to confusion — and actually provide immunity to the very individuals who are charged with protecting young athletes from harm.
 
Concussions in high school sport
In September 2019, Roane County (W.V.) High School football player Alex Miller collapsed on the sideline during the first half of a game and died soon after being rushed to a nearby hospital. The cause of his death has not been released. On the same weekend, Peter Webb, a player at Southwest Covenant in Oklahoma City, tackled the opposing quarterback, fell to the ground and hit his head. He never got up, and died of the traumatic injury to his 16-year-old brain.
Although deaths on the football field remain rare, the incidence of concussions suffered at these lower levels of sport participation continues to increase.
According to the most recent National High School Sports-Related Injury Surveillance Study, in 2018-2019, 26.8 percent of the injuries recorded in high school sports were to the head and face. These injuries were the most-common diagnosis in competition, and second-highest in practice. In fact, concussions continue to be the most common injury diagnosis in football, and perhaps surprisingly in boys' and girls' soccer, wrestling, softball, cheerleading, field hockey, boys' ice hockey, and boys' and girls' lacrosse.
 
Concussion legislation
The legislative focus on concussions in high school football began in 2006, with Tahoma (Wash.) High School football player Zach Lystedt. A multisport athlete, Lystedt sustained a concussion and was then allowed to return to the game, where he suffered a second head impact. As he left the game, he complained that his head hurt, fell to the ground and suffered multiple seizures.
Lystedt was on life support for the following seven days and has been dealing with the aftereffects of his brain injury ever since. He and his family pushed for Washington to pass legislation to develop guidelines to protect athletes suffering from concussions in sports [Rev. Code Wash. § 28A.600.190, 2020].
By 2015, every state had proposed similar legislation. These statutes focus on mandatory education so that those involved — from coaches to athletic trainers — can detect the symptoms of a concussion and remove an athlete from play. They also mandate some form of medical clearance before an athlete can return to play.
Such requirements are mirrored in state high school athletic association regulations that mandate all prospective student-athletes receive concussion education before they can participate. For example, the Wisconsin Interscholastic Athletic Association's "When in Doubt Sit Them Out" program (www.wiaawi.org/Health/Concussions) includes resources regarding symptoms, as well as best practices for all of those involved in high school sports.
This focus on education and training should provide injured players and their families with some assurance that a coach will know the signs of a concussion, pull their child from the field, and only allow them to return after receiving proper medical clearance. Whether these measures have been put into proper practice is open to debate.
 
Return-to-play decision-makers
Zach Lystedt returned to play after receiving his first concussion, and was then more susceptible to the second impact, which led to serious harm. Most statutes now mandate that players cannot return to play after a concussion until they have been cleared by a properly trained healthcare provider. However, these laws are not consistent as to who can provide this clearance.
For example, the Wisconsin law requires that such a provider have some experience in evaluating concussions [Wis. Stat. Ann. § 118.293(1)(am)], while the Illinois statute says merely that "licensed healthcare professionals" who make the return-to-play decision must follow "established medical protocols" — nowhere requiring the professional to have training specific to treating concussions [105 ILCS 5/22-80(g), 2020].
This inconsistency is mirrored in the medical community, where different professionals — from athletic trainers to sports medicine providers to neurologists — have their own return-to-play standards.
Many state high school athletic associations follow the international Consensus Statement on Concussion in Sport. This statement has changed every several years — from the third in 2008 to the fourth in 2012 and now the fifth in 2017. The WIAA includes all three different statements on its concussion website.
State associations are met with a challenge when training their coaches, as they might be teaching a standard that may change or may not meet actual accepted medical standards. In addition, the healthcare provider tasked with the return-to-play decision may follow one of many different standards in making these decisions.
Even in Wisconsin, where a provider must have concussion training, it is difficult to determine what that training should be. Each state holds these healthcare professionals as the gatekeepers to return to play. Without a consistent medical standard informing their decisions, how can parents trust that their children will not be returned to play too soon?
 
Duty of care and immunity
Immunity provided in the statutes themselves may cause additional confusion. The initial Washington statute immunized volunteer healthcare providers from liability for the care that they provided [Wash. Rev. Code § 28A.600.190(5)]. More than half of the concussion statutes extend this immunity further to virtually anyone involved. For example, Wisconsin's statute provides that "[t]his section does not create any liability for, or a cause of action against, any person" [Wis. Stat. Ann. § 118.293(6)].
This leaves injured athletes and their families with little recourse. Even if educational and return-to-play standards laid out in the statute are not followed by the coach or medical provider, the statute immunizes these individuals from potential liability for their negligent conduct. When faced with no other form of recovery, injured athletes may go to court claiming that their coach or medical provider should be responsible for not meeting the standard laid out in the statute.
 
Courts drop the ball
Surprisingly, there have been only 12 cases involving these statutes in eight states, and most cases merely refer to the statute in some small way. Courts rarely make decisions allowing an athlete any form of recovery for their harm.
For example, a 2015 Iowa court denied an athlete's attempt to assert a claim against his school district for failing to remove him from play, finding that the Iowa statute did not "explicitly provide a cause of action" [K.R.S. v. Bedford Comm. Sch. Dist., 109 F.Supp.3d 1060, 1081 (S.D. Iowa 2015)]. A Pennsylvania court similarly dismissed a claim against a coach even though the injured student alleged that the coach did not follow the procedures within the Pennsylvania statute [M.U. v. Downingtown High Sch. East, 103 F.Supp.3d 612, 631 (E.D. Penn. 2015)].
The only court to offer some hope to an injured athlete was in Washington, the state with the first concussion statute. Noting that the statute does not include any "mechanism... to enforce the requirements intended to address the risks of youth athlete concussions," the Washington Supreme Court recognized the legislature's concern with youth athlete concussions and found it "logical to infer that the legislature intended that there be some sort of enforcement mechanism" [Swank v. Valley Christian Sch., 398 P.3d 1108, 1117 (Wash. 2017)].
No other state court has followed this example. In the latest case involving a similar Massachusetts statute, the court dismissed the claim even though the school district did not implement and adhere to proper concussion protocols pursuant to the state statute [Lincoln Sudbury Regional High Sch. Dist. v. W., 2018 WL 563147, *18 (D. Mass. 2018)].
 
Statutory scheme with no teeth
Approximately 300,000 high school athletes suffer sports-related traumatic brain injuries each year, often as the result of a concussion. The harm that a concussion can cause in young athletes can be severe, and in the worst cases, lead to death. Although states tout the laws they have passed, these laws do more to protect those who do not follow them than the injured individuals themselves. Courts have done little more in the way of protection, rarely allowing an injured athlete to even bring a claim when a coach does not live up to the mandate in state law.
Several concussion laws have been amended in recent years, but none of these amendments have extended liability to those responsible for protecting young athletes. Until the statutory scheme includes some enforcement mechanism, injured athletes will have to rely on their coaches and medical providers to be properly educated and trained. When they are not, injured athletes will be left with no way to recover for their harm.
---
This article originally appeared in the April 2020 issue of Athletic Business with the title "The perils of legislating concussion protocols in prep sports." Athletic Business is a free magazine for professionals in the athletic, fitness and recreation industry. Click here to subscribe.