Last year, Hall of Fame quarterback Joe Montana was at home with his family when he discovered an intruder trying to kidnap his granddaughter from her playpen. Fortunately, Montana and his wife were able to wrestle the 9-month old out of the woman's arms before any serious harm could be done, and the intruder was subsequently arrested.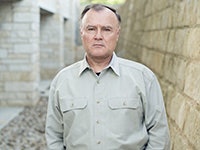 While the woman's motives remain unknown, the event highlights the potential threats professional athletes face. Beyond their personal wealth and high public profiles, athletes are of course significantly valuable to their teams. So threats to the team are a real danger to the players, and threats to the players must be taken seriously by the team.
The average NFL team was worth approximately $3.05 billion dollars in 2020, a 7% increase from 2019 despite a season largely without in-person fans. Professional teams expectedly go to great lengths to protect the players, physical assets, and brand image that contributes to those valuations. But are they doing enough?
In today's fast-moving social media, a single tweet or photo provides a wealth of information on an athlete's location and security situation. Today, VIP security must be proactive and requires a holistic protective intelligence program to stay ahead of bad actors.
Who's That Sitting Courtside?
Professional athletes are among the most physically gifted people on the planet. They are also viewed as celebrities to kids and die-hard fans, massive investments and the future of the brand to the organizations for which they play, and to bettors, the difference between a big payday or a crushing deficit.
The pressure these expectations put athletes under has been well-documented. But the increasing physical threat potential associated with these expectations –– combined with rising extremism, racial justice issues and ongoing pandemic-related challenges –– means better protecting athletes, teams and their families is an increasingly urgent matter.
In fact, Ben Patz, better known as 'Parlay Patz', an upper-class twenty-something who made over $1 million from sports gambling was recently arrested for threatening professional athletes and their families with unspeakable crimes on social media after losing a big bet.
Unlike other celebrities, athletes rarely have the pleasure of "hiding away" on a private island. Pre-scheduled practices and games in publicly promoted locations geographically tie them to their team's locale. Scheduled events allow threat actors to plan and conduct pre-operational surveillance. So while the consistency and accessibility of team sports drive value for professional leagues, it also creates vulnerabilities in safety and security.
How can a team be sure if a person sitting court-side with near-unfettered access to the players is a die-hard fan or a rankled bettor with a bone to pick? It's hard to know, but I wouldn't want to wait until tip-off to find out.
Pat Downs and Paper Logs
On February 7, The Tampa Bay Buccaneers and the Kansas City Chiefs faced-off in Florida to determine who would be "world champs" of a decidedly American game. The real action, however, took place in the weeks and months leading up to kickoff as security teams focused on protecting the very public affair, designated a National Special Security Event by the federal government. I know this firsthand, overseeing protective intelligence operations for the State Department at The Olympic Games in Atlanta, Georgia, where we had no intelligence to indicate that a bomb was going to go off.
More than 500 personnel from the Department of Homeland Security (DHS) joined forces with the local authorities, the NFL security team, and the FBI to secure the Super Bowl event, which was attended by about 25,000 people, a pared-down audience due to the pandemic. This proactive coordination of intelligence and resources was critical to ensuring the annual game went off without a hitch.
Not every game is the Super Bowl, though.
It is important to draw distinctions between pat-downs, metal detectors and protective intelligence; the former works from a reactionary footing, while the latter identifies threats before they become a danger. In sum, protective intelligence gives your team an advantage and allows you to see around corners.
Time and time again history shows us it's better to know what to look for than to look for the unknown. When the FIFA World Cup took place in Russia a few years ago, ultra-fanatical football "gangs" had planned drone attacks against fans from Senegal, Argentina, the U.K. and Poland. The timely exchange of information during preparations for the event have been credited with averting tragedy. No question, game day security measures would have been largely helpless against such an attack.
Avoiding Loss to Secure the Win
According to a survey by the Ontic Center for Protective Intelligence, 78 percent of security, legal and compliance executives agree that the dramatic expansion of the physical threat landscape has created an exponential increase in data and pre-incident indicators that are unmanageable.
Fortunately, technology is giving professional sports security teams the tools to unify real-time and historical data related to physical security threats. These technologies provide automated, smart and actionable insights so security teams can make informed decisions that avert crises before it's too late.
Threat monitoring is further streamlined as data is compiled, analyzed, and shared with the right people within the organization. As siloes are broken down between data sources and data users, a more accurate and holistic picture of relevant threats and incidents emerges. A single-pane of glass allows for continuous monitoring of those persons of interest that pose the greatest risk.
The past year's lull in fan attendance has changed the security landscape for sports, elevating the opportunity for teams to reassess their security strategies as they prepare for a post-COVID world. With vaccine distribution ramping up and the spring seasons of MLB and MLS on the horizon, in-person sports en masse could arrive sooner than we think. By utilizing protective intelligence, teams can avoid the mistakes of the past, enable a safer experience for teams, athletes and fans and allow everyone involved to focus on the love of the game instead of the fear of the unknown.
Fred Burton is executive director at Ontic Center for Protective Intelligence.