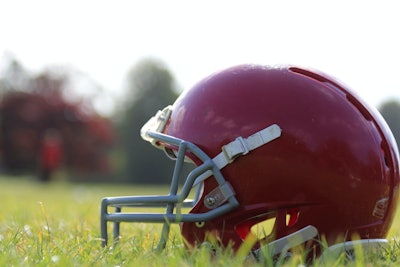 Brandon (Miss.) High School football player Philip Laster, 17, died Monday after collapsing during an afternoon football practice.
"He got tired to the point where he started throwing up, and he fell out and the coaches were all trying to see what to do," Jarvis Durr, one of Laster's teammates, told the Clarion Ledger. "They started doing CPR on him and all the ambulances came and I guess it was just too late."
Temperatures during Monday's practice were in the low 90s, with heat indexes at or above 100 degrees.
Durr said the team was doing conditioning Monday afternoon when Laster collapsed around 4:30 p.m.
Rankin County coroner David Ruth said no injuries were detected and there was no timeline for more information to be released.
"He's being held at the medical examiner's office for that ruling," Ruth said. "So you know, until they complete the autopsy, and, you know, I mean, there's a series of things that if they see something immediate, then it's possible that we'll know soon, but if they have to do histology and other extensive testing then it could take a while," Ruth said. "I can't put a timeline on it."
Rankin County School District expressed condolences in a statement.
"We are saddened and heartbroken by the sudden loss of Brandon High School student-athlete, Phillip Laster. Our thoughts and prayers are with his family during this difficult time," Dr. Scott Rimes, superintendent of Education said in a statement from the school district.