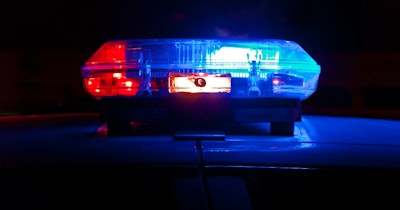 A high school coach in Indiana with longterm ties to the athletics community has been suspended from his coaching and teaching roles after he was arrested on suspicion of dealing drugs.
Beech Grove High School head coach Mike Renfro was arrested Monday suspected of dealing and possessing cocaine WRTV reported.
Renfro, who was named head coach in 2019, has been suspended from his positions at the school, according to a Wednesday letter from Beech Grove City Schools superintendent Laura Hammack to parents.
The basketball coach at Beech Grove High School was arrested Monday in Henry County for dealing and possessing cocaine.https://t.co/otAhxFHpeQ

— WISH-TV (@WISH_TV) August 11, 2022
Renfro faces charges of dealing cocaine between 1 and 5 grams, possession of cocaine, operating a vehicle while intoxicated and endangering a person, and public intoxication, offiicials said.
A deputy pulled over Renfro on suspicion of Renfro failing to use a turn signal while changing lanes and straddling the white lane divider, the report said. The deputy wrote he was alerted by a large number of vehicles behind the SUV in both lanes of the interstate, WISH-TV reported.
Before Renfro took a field sobriety test on the side of the road, he became emotional, the report said.
According to the police report, before deputies could explain the instructions to the sobriety test, Renfro started crying and said "that he is a basketball coach and gym teacher at Beech Grove High School and asked me not to post this in the news."
Deputies searched the vehicle and reportedly found a folded dollar bill between the driver's seat and the floor mat, which police know is a common method for hiding narcotics. The police report says the deputies asked Renfro what the white powder inside the dollar bill was, and he responded that it was "either cocaine or meth."
A chemical test determined the powder was cocaine.
More folder dollar bills were allegedly found in Renfro's SUV under the driver's floor mat. Multiple small baggies of a white substance were also found, the police report says.
Renfro is scheduled to be formally charged the morning of Aug. 30 in Henry Circuit Court 2 in New Castle.
Renfro was released from the Henry County jail Wednesday on a $2,300 cash bond.