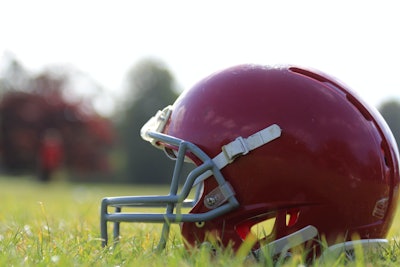 A Texas high school football player collapsed Friday after scoring the game's final touchdown.
Zaidyn Ward, a 14-year-old freshman running back for Monterey High School, was feeling dizzy when the team huddled after their 45-8 victory over Abilene Wylie. Ward's coach told him to lift his head up.
"When he lifted his head up, they said that he just collapsed back, like he fell back," said Zaidyn's mother, Cassandra Combs told Lubock.com. "And he passed out."
An athletic trainer administered CPR and an AED. When the AED was administered the second time Ward began having a seizure.
Ward was driven in an ambulance to University Medical Center, where they ran numerous tests, including one for COVID-19, which he tested positive for.
"You're having to deal with them having to shock you because your heart stops twice and they shock you twice," Combs said. "Then on top of dealing with that, you just had a seizure, and then on top of the COVID stuff, all of this is triggering to your heart."
Ward was flown to Cook Children's Medical Center in Fort Worth, where doctors are still running tests. Combs said Ward has suffered seizures in the past but had never had his heart stop. Doctors have now implanted a defibrillator in Ward's chest.
"He said, as far as football for you, or any sports for you, that for the rest of your life, it's over with," Combs said. "So if anything happens to where he gets hit right there, that could damage that machine, and then that's his life."
Combs said Ward is in good spirits.
"Zaidyn is a fighter," Combs said. "He's still weak, but he pushes through. He's not going to show it. He's tired, but he's still gonna be smiling."