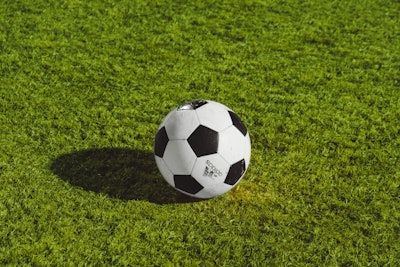 Authorities in Belgium are looking for new ways to handle fan violence at soccer matches, as a record number of fans have been banned from stadiums for bad behavior over the past year.
The sanctions "are a clear signal that bad behavior has no place in our soccer stadiums," Interior Minister Annelies Verlinden said Tuesday, according to The Seattle Times.
According to the ministry's figures, as reported by the Times, "the number of citations submitted by police during the 2021-22 season was not significantly higher than in 2018-2019 prior to the coronavirus outbreak, but the penalties were tougher. During the 2021-22 season, stadium bans for individual fans added up to a total of 22,037 months, almost double the 2018-2019 total of 11,229 months."
The total amount of fines also increased significantly, from 540,525 euros ($585,000) to 910,250 euros ($985,000).
Ministry officials have met in recent months with league and club officials to draft a new law aimed at reducing incidents.
The Belgian government seeks to tighten access to stadiums and keep violent individuals away. It would also like to punish clubs for not complying with regulations on ticket sales or if they fail to take sufficient precautions to ban the use of flares.
Offenses such as physical violence, racism or the use of fireworks would be punishable by stadium bans of up to 10 years, instead of the current five.