Draper Inc.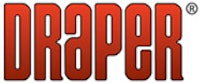 411 S. Pearl St.
Spiceland, IN 47385
USA
Products & Press Releases
Request More Information
Fill out the form below to request more information about
Draper Inc.
AB Show 2023 in Baltimore
AB Show is a solution-focused event for athletics, fitness, recreation and military professionals.
Nov 1-4, 2023
Learn More
Buyer's Guide
Information on more than 3,000 companies, sorted by category. Listings are updated daily.
Learn More