Since 1977, the aquatics industry has been evolving ceaselessly, with pools changing in shape, depth and size, while designers worked to meet evermore specific health, safety and accessibility regulations. Athletic Business spoke with aquatics professionals at Counsilman-Hunsaker and Water Technology Inc., asking veterans of the industry what changes have stood out over the course of their careers.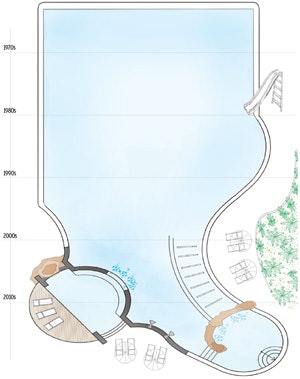 1. Recreation leisure pools saw higher demand across the industry.
Scott Hester, president of aquatic design consultancy Counsilman-Hunsaker, says the leisure pool began gaining popularity in the mid-1990s, and by the late '90s had become a staple of recreation in the public sector. However, those early designs didn't have the depth of today's pools.
"There was a trend for a while that we didn't do a lot of facilities that had deep water unless there was an aquatic sport pool, like a lap pool or competition pool. If it was recreation and leisure, it was generally all shallow water," he says.
"As we evolve even further into 2010 and today, we're now seeing facilities actually bringing deep water back. And when I say deep, deep enough for diving, rock climbing, zip lines, rope swings — features that are on the edge of what I'll call 'extreme aqua sports.' "

2. Construction costs went up.
"The costs of pools have risen due to construction material cost and market conditions," says Nick Neuman, CEO in charge of project development at design firm Water Technology Inc. "Cost of materials and transportation to get raw materials — such as concrete and stainless steel — to the site have increased over time. This is where we look to pre-manufactured products and assemblies. They aid in the speed of construction, increasing durability and reducing maintenance costs."
According to Doug Whiteaker, president of WTI, an increase in the cost of traditional materials is only one aspect of the overall budget. Owners are also asking for more. "Though the operation and construction costs have increased due to new methodologies and technology, ultimately these changes are driven by the higher level of expectations of the consumer, who desires a safe, healthy and entertaining experience for patrons," he says.

3. Swimming became an interactive experience.
As the aquatics industry closed out the millennium, facility owners looked ahead with high expectations, setting their sights on interactive features such as participatory play structures.
"We began to see municipalities and park districts invest even more into recreation pool design," says Hester. "Pools became larger. The attractions that were offered on the public-sector side began in some respects almost to rival commercial water parks."
Whiteaker agrees that the public sector has begun taking on some aspects of a private park experience. "What water park patrons enjoy, what amenities are most popular, what new equipment or water-treatment systems are available, and what is the best entertainment value for the budget is valuable foresight into what attractions will soon become popular in municipal aquatic centers," he says.

4. Campus rec jumped in with both feet.
According to Hester, who began his career in aquatics design roughly 20 years ago, the university recreation pools of the time were flat-water, linear pools, typically shaped to conform to some specific field of play. "It was really in the mid- to late '90s that we began to see campus recreation invest in pools that were different than just meeting the needs of aquatic sports."
"We've seen the campus recreation side get very creative in terms of the programs offered on campus — activities such as battleship, underwater hockey or inner tube water polo — and those trends will typically make their way back into the public sector. I really do see campus recreation being a trendsetter, at least in the non-commercial swimming pool market."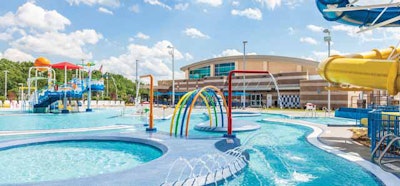 5. Aquatics developed a luxury atmosphere.
Compared to the facilities of 20 years ago, today's aquatic designers are spending more time perfecting the resort-feel component of leisure pools.
"In both the public sector and in campus rec, we've seen a more significant investment in quality of finishes, not only in the pool but around the pool — what we call soft scape or landscape design, even some theming, with signage and color selections," Hester says.
Adds Whiteaker, "As we have seen the incorporation of leisure components and entertainment or thrill opportunities, we are also seeing a trend in some of the other ancillary aspects that can lend themselves to the resort feel of an environment. Lighting definitely plays a part in offering other sensory stimulation for users and is used by owners/operators for night shows and incorporating colors and theming in the facility."



6. Operations evolved to match design components.
Aquatic facility operations have been pressed to keep pace with intensifying design components, and the result has been a higher level of competition and a desire on the side of facility owners to create a sustainable facility and operations model — even in the public sector.
"Twenty years ago, it was almost a foregone conclusion that a municipal aquatics facility would be operating under some level of subsidy," says Hester. "Now, we are designing to give the best opportunity to generate revenue that can offset the expenses of that facility."
Counsilman-Hunsaker has adapted to the industry's shift in focus with the creation within the past five years of an in-house operations division. "We are seeing that you can't just focus on the technical design aspect; you also have to be sensitive to how a facility will operate on a day-to-day basis, and that is a very significant change in the industry," Hester says.
Whiteaker notes that while designing facilities to generate revenue and control operational expenses has always been a top priority in the private sector, new ideas on how to do that are cropping up all the time. Some of the newest options he has seen on the market involve dry components that surround an aquatic center such as shade structures or cabanas, pavilions or birthday party rooms.

7. Government regulations changed the way pools are designed.
"Aquatic code was previously based on low-capacity, flat-water pools, and there has been an increased recognition and definition of different types of pools and the requirements for each," explains George Sells, creative studio director at WTI. "It is impossible to have the same requirements for a spray pad, lazy river and a lap pool, and the code has changed to reflect those distinctions."
Experts from both firms point to three major regulation changes that have shaped aquatic design during their time in the industry: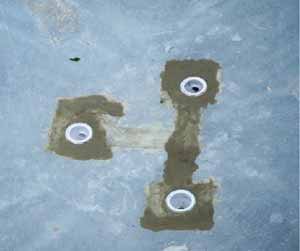 December 19, 2008:
The Virginia Graeme Baker act was signed into law.
"The Virginia Graeme Baker Pool and Spa Safety Act is federally mandated and was instituted to ensure that single-submerged suction outlets were evenly distributed and had proper covers to prevent dangerous ramifications for swimmers," Neuman says.
"Now every facility has to meet VGB requirements in terms of how their main drain is designed and covered. ADA and the VGB Act are both very major government regulations that have made their way into our industry in the past 20 years," adds Hester.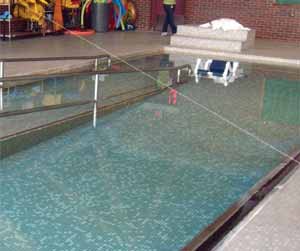 September 15, 2010:
The Americans with Disabilities Act was applied to aquatic facilities.
According to Sells, "Since the 2010 adoption of the ADA by the federal government, ADA enforcement and awareness has become a critical focus of the aquatic industry. The ADA was instituted for pools in 2010 and was phased in by the end of January 2013."
"Once you get to be a certain size of a pool, you have to have two means of access — a primary and a secondary — but every single facility has to fully meet ADA requirements for aquatic facilities," Hester says.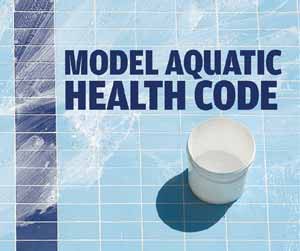 August 29, 2014:
The first edition of the Model Aquatic Health Code was introduced.
"The Model Aquatic Health Code is an industry-driven, multi-disciplinary code intended to set the national standard for aquatic design, construction and operations," Neuman explains. "The MAHC provides a foundation for industry standards that was vetted by various aquatic professionals. WTI was proud to be part of that initial group of contributors."


8. Equipment became more sophisticated and efficient.
Twenty years ago, aquatic maintenance systems were relatively simplistic, with minimal automation, according to Hester. The most sophisticated filter systems of the day could automate backwash, while top-of-the-line water chemistry controllers could check for pH and oxidation-reduction potential, and maybe give a temperature reading. "Today," he says, "the sophistication of equipment is significantly greater."
Enabling communications between equipment components is now a high priority on most facility designs. The water chemistry controller has evolved into what Hester calls "the brain of a pool."
"Your controller will have connectivity to your filter system, to your variable-frequency drives, to VFDs on your pumps, to your pool heating system and to UV treatment systems," he adds. "All those things communicate with each other, so if your heating were to shut down, your UV and chemical feed would stop."
Neuman has marked a similar evolution in the types of filtration systems available today, compared to his first years in the industry. "Initially," he says, "many pools operated with gravity filters, diatomaceous earth filters or rapid-rate sand filters, requiring large mechanical rooms and much physical effort to backwash the filters and maintain the equipment."
"The trend away from this was the inclusion of high-rate sand filters, requiring a smaller footprint," Whiteaker adds. "However, that was still labor-intensive. Now, we most frequently see the integration of regenerative media technology that has added a new dimension to achieving better water clarity. RM filters are extremely efficient, up to 80 or 90 percent more efficient than other filtration technologies, and they are safer and easier to use."


How can facility owners plan now for a future expansion?
Counsilman-Hunsaker says: Take daily operations into account
"When a facility owner is talking about building something new or expanding what they have, not only do they want to keep par with industry trends, but they also want to make sure that the decisions they make do not create an adverse impact to them on the day-to-day operations of that facility," says president Scott Hester.
"As facilities become larger, more sophisticated and more creative, there will continue to be challenges with operations specific to risk management. So, an owner needs to be very well-prepared for the day-to-day operations in terms of how they interact with life-safety protocols, training the staff, standard operating procedures, manuals and documentation."

WTI says: Design for versatility
"Where we once saw senior centers that catered to that demographic's needs and recreation centers that focused on the needs of children, we are now seeing multigenerational facilities emerge," says Nick Neuman, the firm's CEO. "Combining traditional competitive and leisure components into one facility creates a partnership that includes a full spectrum of activities that complement each other well.
"For example," adds WTI president Doug Whiteaker, "current channels or lazy rivers can be used for resistance or assistive walking classes during one time of the day and can then be used as a recreational river to serve another group. Warm-water wellness pools provide a place for therapy and rehabilitation but also present adequate and appropriate depth and temperature for learn-to-swim lessons. Aquatic centers that serve all generations and types of users will ultimately be successful facilities."
---
This article originally appeared in the April 2017 issue of Athletic Business with the title "The Old Swimmin' Hole: How has aquatic design evolved over the past four decades?" Athletic Business is a free magazine for professionals in the athletic, fitness and recreation industry. Click here to subscribe.