Check out the newest products as seen in the May 2017 issue.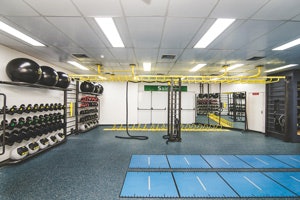 ZIVA
Rooted in the ancient Taoist philosophy of energy and balance, ZIVA fitness equipment features standout, inspirational designs and utilizes precise, high-quality manufacturing. ZIVA's mission is to create functional products that provide athletes and enthusiasts alike with a transformational platform to achieve their goals. ZIVA is a proud partner of the Brazilian Olympic Committee, having designed, manufactured and established its ZIVA High Performance Training Lab in the Rio de Janeiro Olympic Training Center, home to Brazilian national and international athletes.
www.zivalife.com
(614) 379-3388
---

Eleiko
Eleiko's distinctive SVR weightlifting platform goes beyond the protection offered by traditional platforms with a sleek and appealing style, highly durable materials and features designed to tackle the issue of sound and vibration. An exclusive mix of materials dampen and absorb sound, vibration and bounce, and the platform features a custom multilayer birch plywood and oak strip deck for an optimal lifting surface. Highly durable rubber strips are embedded into the lifting deck edge to protect against wear of platform edges, as well as weights that may accidentally strike the edge when dropped.
www.eleiko.com
(866) 447-9441
---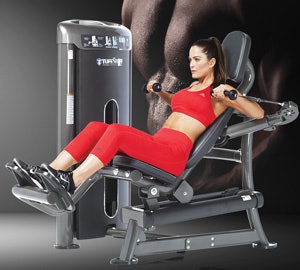 TuffStuff
The innovative and intuitive new Bio-Arc strength series by TuffStuff Fitness utilizes arcing technology designed to maintain users' optimal body position throughout the entire range of motion. The technology helps users of all physical abilities safely perform each individual exercise with minimal adjustments to achieve maximum activation of the target muscles and minimal joint stress in a fun and engaging manner.
www.tuffstuffitness.com
(909) 629-1600
---

Total Gym
ELEVATE is a re-imagined, fully adjustable, functional bodyweight resistance circuit that works against gravity on an incline. Consisting of five single-station units that focus on different muscle groups, ELEVATE is a fit for both independent circuit training or personal and small group training, providing a full-body workout in just 30 minutes. Joining the Jump, Press and Pull-Up in a sleek new matte-black finish, the updated Core and Row Trainer provide seven adjustment stages to challenge any fitness level.
www.totalgym.com
(858) 764-0078
---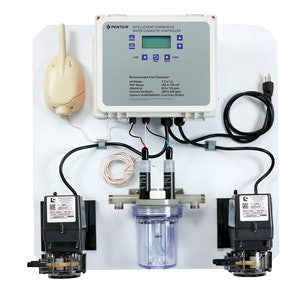 Pentair Commercial
The IntelliChem® commercial chemistry controller continuously monitors pH and chemical levels and automatically delivers the required amount of chemicals to keep pools clearer, safer and always ready to enjoy. The unit includes a ScreenLogic2® PC interface to keep track of pH and ORP levels and make adjustments without having to be combined with an automation system. The IntelliChem is also compatible with Commercial IntelliChlor® salt chlorine generators, liquid feed pumps and CO2 systems.
www.pentaircommercial.com
(800) 831-7133
---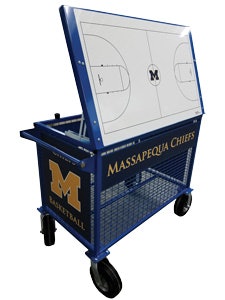 Spirit Station by Built Rite
The Coach Caddy not only functions as a sports equipment cart but also promotes team or school branding. The pre-assembled steel cart features 8-inch "flat-free" wheels and offers nearly 13 cubic feet of storage space — enough room for 16 basketballs or various other gym or sports field items. With the optional locking top that features a customized dry-erase surface, coaches or teachers can provide visual instruction right at the point of activity. Side and end panels can be customized with the team or school brand.
www.schoollogofurniture.com
(800) 644-4934
---
This article originally appeared in the May 2017 issue of Athletic Business with the title "New & Improved." Athletic Business is a free magazine for professionals in the athletic, fitness and recreation industry. Click here to subscribe.