Check out the newest products as seen in the October 2017 issue.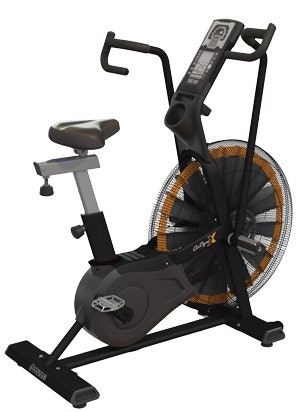 Octane Fitness
The new Octane Fitness AirdyneX exercise bike features a 26-blade performance fan and single-stage belt drive — meaning the harder a user pedals, the more resistance they generate. With a 20/10 interval program, 30/90 interval regimen and a custom interval routine, users get an effective HIIT workout every time they ride. Cushioned MultiGrip handlebars and anti-slip stationary foot pegs let exercisers choose from horizontal or vertical placement options to target different muscles and add variety. Calibration technology delivers accurate results from bike to bike, so the AirdyneX is ideal for group challenges. This compact, cordless bike boasts Octane's trademark solid construction and is backed by a generous warranty.
www.octanefitness.com
(888) 628-2634
---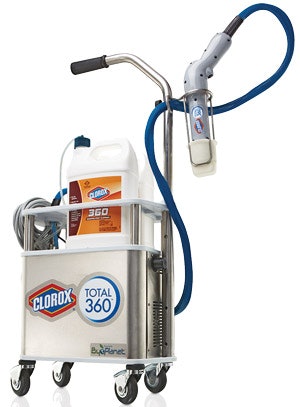 Clorox
The revolutionary Clorox® Total 360® System is an electrostatic sprayer paired with Clorox® solutions. It provides superior coverage through proven electrostatic technology and delivers Clorox® disinfectants and sanitizers onto hard-to-reach surfaces, even outside the line of sight. The Clorox® Total 360® System can cover up to 18,000 square feet per hour and help keep facilities healthier while saving them time, money and labor.
www.cloroxtotal360.com
(800) 492-9729
---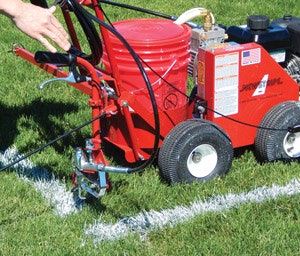 Newstripe Inc.
Newstripe's revolutionary new HASHMARK MASTER II™ is the second installation in the HashMark Master series of hash mark painting machines. The latest version unleashes the capacity to work on both high- and low-pressure striping machines. This enhancement makes an exceptional hash mark painting machine even better. Like the original version, the HASHMARK MASTER II™ quickly attaches to most Newstripe walk-behind striping machines. Using the machine's own spray gun, one person can paint hash marks five times faster than most other methods. The operator simply follows the automatic measuring guide from one hash mark to the next, paints it and moves on.
www.newstripe.com
(800) 624-6706
---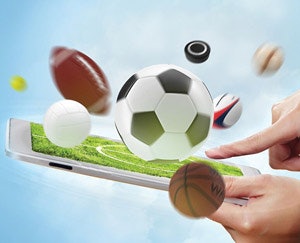 TeamSnap
Tournament organizers are familiar with the pain of busted brackets, last-minute cancellations and lousy communication. Fortunately, there's a well-known app that's ready to tackle the tournament market. TeamSnap has added a tournament management solution that allows users to auto-generate brackets, earn repeat business and contact anyone from anywhere, all from a mobile phone. TeamSnap Tournaments helps users save time, make more money and control the chaos of a tournament.
www.teamsnap.com

---
S.R.Smith
S.R.Smith's Velocity and Legacy Starting Block series now feature a dual post and a sleek fiberglass footboard with a five-setting, adjustable track start wedge. The new dual post models are made from commercial-grade stainless steel that's powder-coated to provide extra protection. In addition to four standard colors, the frames can be custom-ordered to match team branding. The Velocity series is available with customizable, traditional sand tread or our unique TrueTread™ non-slip platform surface. The Legacy series features a reinforced acrylic footboard, finished with customizable slip-resist sand tread. Blocks can be ordered with a patented RockSolid® anchor that virtually eliminates frame movement.
www.srsmith.com
(800) 824-4387
---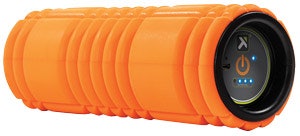 TriggerPoint
The TriggerPoint™ GRID VIBE vibrating foam roller pairs patented GRID foam roller design with vibration technology for muscle recovery, injury prevention, pain management and increased mobility. The GRID VIBE's vibration frequency is specifically calibrated at 33 hertz for optimal muscle relaxation, minimizing discomfort and allowing users to focus longer on tender areas. When vibration is paired with TriggerPoint's signature GRID pattern that mimics a massage therapist's hands, the GRID VIBE effectively targets more layers of tight muscle tissue. The GRID VIBE is cordless, rechargeable and holds a charge for up to two hours.
www.tptherapy.com
(800) 446-7587
---
This article originally appeared in the October 2017 issue of Athletic Business with the title "New & Improved." Athletic Business is a free magazine for professionals in the athletic, fitness and recreation industry. Click here to subscribe.