Check out the newest products as seen in the June 2018 issue.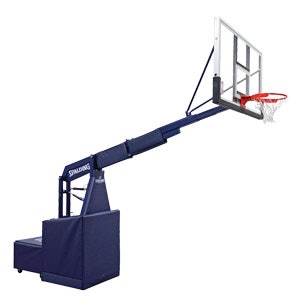 Spalding
Spalding's focus has always been on developing high-quality products to meet customers' ever-changing needs. Designed for large-scale indoor tournament play, Spalding proudly introduces the 8' Tournament Portable. The unit can be used as a single portable basketball backstop with the added weight cart or in a back-to-back configuration for close-court play. The backstop is easy to assemble in under 45 minutes using minimal staff. Its folding telescopic boom easily adjusts, extending to allow for multiple play configurations. The compact design is ideal for transportation and storage, with up to 28 units shipping on a 53-foot trailer.
www.spaldingequipment.com/TP8
(800) 435-3865
---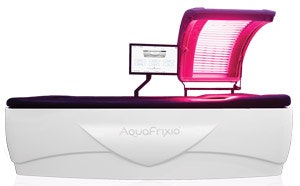 ProSun International
ProSun International introduces the Automated Spa, complete with the dual wellness systems of RenuvaSkin red light technology and AquaFrixio hydro massage. With the user-friendly touch screen, anyone can create their own custom massage by adjusting temperature, pressure, duration and massage zones. During the trackless hands-on-feel massage, the UV-free red light will focus on users' relaxation, allowing them to look and feel their best in only 15 minutes. ProSun incorporates this innovative design to maximize business and client satisfaction.
www.prosun.com
(800) 874-2776
---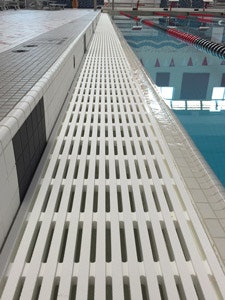 RenoSys
New PolyGrate™ is a durable and versatile pool perimeter grating that is machined from single sheets of marine-grade HDPE and completely customizable. PolyGrate can be designed to fit any pool gutter and features a high-friction walking surface to prevent slipping and promote improved drainage. The remarkable strength of the PolyGrate also makes it ideal for new or renovated bulkheads. Custom-engineered for each project to facilitate hassle-free installation, PolyGrate is ideal for repairing and renovating aquatics facilities.
www.renosys.com
(800) 783-7005
---

Pentair
The Pentair BioShield UV System delivers a reliable water-disinfecting solution to help maintain a safe and efficient pool operation. The product's advanced engineering provides clean water and air conditions that help ensure a safe and healthy swimming environment. For example, the BioShield low-pressure UV lamp offers up to 12,000 hours of continuous operation and reduces chlorine usage by up to 50 percent while eliminating chloramines to improve the air and water quality of aquatics facilities. In addition, the unit provides instant and ongoing protection against chlorine-resistant microorganisms such as Giardia and Cryptosporidium.
www.pentaircommercial.com
(800) 831-7133
---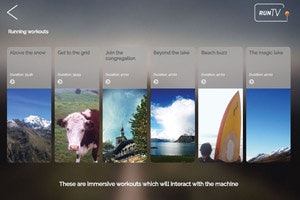 Precor
A revolution in immersive exercise, RunTV offers exercisers multiple channels, presenting inspiring human-powered short films, training tips and expert coaching from fitness professionals, as well as stunning interactive trails. From extreme environments for thrill-seekers to challenging runs, rides and climbs in some of the world's most iconic and stunning locations, all networked Precor cardio equipment will sync effortlessly with RunTV. Software-driven adjustments for resistance and incline mimic the real-life fitness experience possible in the chosen location, while actual video footage brings races and locations to life, giving exercisers added incentive and motivation to conquer the terrain.
www.precor.com
(425) 486-9292
---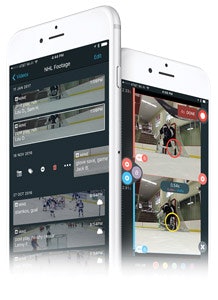 Upper Hand
Upper Hand revolutionizes how coaches, trainers and sports professionals conduct business. Its powerful, cloud-based mobile platform houses a suite of tools — such as online scheduling and registration, point-of-sale tracking, automated marketing and more — to help sports businesses of all sizes escape the administrative vortex while focusing more on athlete development. It's the industry's first business intelligence reporting solution and houses the most advanced, easy-to-use video analysis platforms ever developed for mobile devices. Upper Hand is compatible with both iOS and Android smartphones and tablets. It's also accessible from a desktop browser.
www.getupperhand.com
(317) 520-4264
---
This article originally appeared in the June 2018 issue of Athletic Business with the title "New & Improved." Athletic Business is a free magazine for professionals in the athletic, fitness and recreation industry. Click here to subscribe.