Check out the newest products as seen in the September 2018 issue.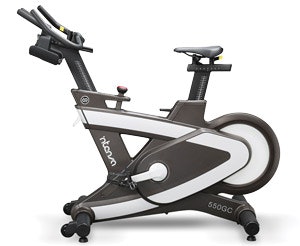 Intenza Fitness
The Intenza 550GC is all about simplicity and ease of use, from assembly to maintenance to intuitive operation. Ergonomically efficient, with a 162-mm Q Factor, the bike's non-slip four-way adjustable handlebars are built for comfort. Additionally, the ergonomic saddle is fully adjustable both vertically and horizontally. Supported by a robust frame, the 550GC's aluminum trim amplifies its durability and performance. For safety, there is a push emergency stop situated in front of the saddle. Controllable in micro-increments, the 550GC delivers the authenticity and excitement of outdoor biking to the indoors.
www.intenzafitness.com
(425) 558-4768
---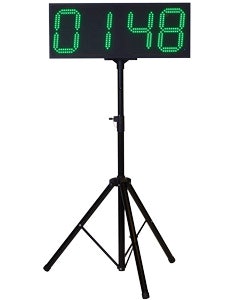 Swimnerd
Among a sea of red lights, the innovative new Swimnerd Pace Clock stands out with green LEDs, viewable from up to 100 meters away. Users can write and save custom intervals using the Swim Practice mobile application. Through Bluetooth, users can also control their clock with their phone. Lightweight and water resistant, the Swimnerd Pace Clock is the perfect swimming pool pace clock for any swim team or aquatics facility.
www.swimpractice.com
(755) 955-6273
---
Replica Canvas
A common problem for athletics departments is that student-athletes tend to want to keep their jersey. In reality, it's too expensive for schools to replace jerseys year after year. Replica Canvas provides an alternative solution, allowing athletic directors, coaches or parents to provide student-athletes with a one-of-a-kind gift following the season. Replica Canvas creates completely custom canvases that look just like each player's jersey. With no minimums, clients can order a single jersey or order in bulk to outfit a team or an entire school. Pricing starts at $45.
www.replicacanvas.com
(401) 595-6953
---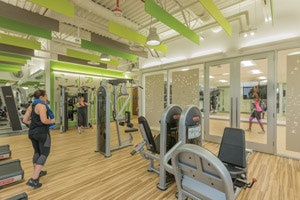 Kirei
Kirei just launched EchoPanel, a series of decorative and functional designer acoustic products made by Woven Image and distributed exclusively in North America. The visually dynamic and versatile EchoPanel collection of panels, systems, tiles and partitions are available in standard or custom options to address various acoustic needs in fitness, commercial, retail, hospitality, healthcare and education environments. All EchoPanel products are responsibly sourced and made from recycled materials to qualify for LEED credits and other green building or sustainability certifications. To date, more than 80 million plastic bottles have been saved from landfills and turned into EchoPanel products.
www.kireiusa.com
(619) 236-9924 [Ext. 201]
---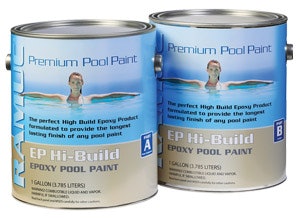 RAMUC Pool Specialty Coatings
Pools and other aquatic fixtures demand a superior epoxy that creates a tough, long-lasting finish. RAMUC's® EP Hi-Build Epoxy protects and beautifies any concrete, plaster, or fiberglass/gelcoat surface. This two-part epoxy is self-priming, rolls easily and renders smoothing qualities on rough surfaces, making it a cost-efficient alternative to plastering. With up to eight years of service life, the need to recoat frequently is reduced and provides more time for enjoyment. Blend it with Skid-Tex Additive to create a slip-free surface. VOC-compliant in the U.S. and Canada, EP Hi-Build Epoxy is available in multiple colors.
www.ramucpoolpaint.com
(800) 745-6756
---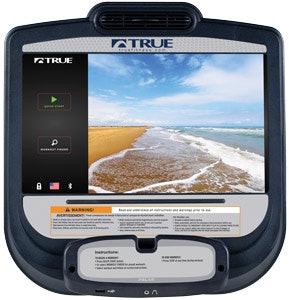 TRUE
Made for TRUE commercial cardio equipment, the Envision 16-inch LCD touchscreen console provides an interface with a contemporary design and intuitive framework. Users can easily track their data, discover workout selections and enjoy integrated technology and entertainment. The Envision console is customizable to display special messages to users on the home screen. Facilities can also track usage of each TRUE cardio machine and receive automated notifications that enable real-time management of equipment for overall increased profitability.
www.truefitness.com/commercial-fitness
(888) 409-1728
---
This article originally appeared in the September 2018 issue of Athletic Business with the title "New & Improved." Athletic Business is a free magazine for professionals in the athletic, fitness and recreation industry. Click here to subscribe.