Check out the newest products as seen in the October 2018 issue.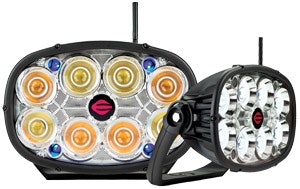 Eaton's Ephesus Lighting
Eaton introduces Ephesus Lumadapt LED, an integrated and adaptable LED sports lighting system that expands with changing needs, allowing facility operators to buy what they need and then remotely update as new technologies become available. Lumadapt's intelligent cloud data approach connects the entire system, enabling users to remotely monitor system health and upload new features and upgrades. Eaton manufactures its Ephesus line of high-output solid-state sports lighting solutions for a broad range of applications, from municipal ballfields to indoor and outdoor professional venues. These innovative, advanced lighting solutions create brighter, more vibrant and more sustainable environments.
www.ephesuslighting.com
(315) 579-2873
---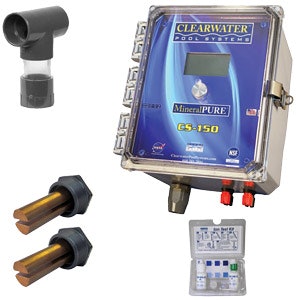 Clearwater Enviro Technologies Inc.
The CS-150 MineralPURE® unit uses state-of-the-art microchip technology to lower chlorine usage by up to 75 percent. Using technology derived from NASA's ionization system that was developed for the 1967 Apollo missions, this innovative ionization system sends a low-voltage DC charge to a set of electrodes composed of copper and/or silver to release ions into the water. The ions flocculate and are removed by the existing filtering system. The control unit has an easy-to-read digital screen with more than 200 settings to customize the ion output and adjust to the existing filter. It is also self-diagnosing. The CS-150 accommodates pools of up to 150,000 gallons and carries a three-year warranty.
www.clearwaterpoolsystems.com
(800) 756-7946
---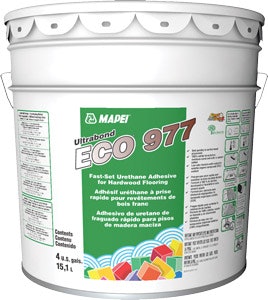 MAPEI
MAPEI recently introduced Ultrabond ECO 977, a fast-setting, single-component, moisture-cured urethane adhesive specifically designed for the installation of domestic solid- and engineered-wood flooring. Ultrabond ECO 977 is formulated to set quickly to control the placement of interior wood flooring. It has been approved for use with domestic solid- and engineered-wood flooring of any width or length. Because this adhesive has a low-odor formula with negligible volatile organic compound content, it is ideal for use in interior settings and can contribute to LEED v4 project points.
www.mapei.com
(800) 426-2734
---
Cryo Innovations
The XR whole-body cryotherapy chamber was engineered to combine biometrics, thermal imaging and more than eight on-board safety monitoring features into one U.S.-made, cutting-edge product. This allows users to watch their recovery in real time based on skin temperature. The XR's proprietary Cyclone Flow Technology guarantees an evenly distributed, minus-220-degree nitrogen-filled chamber. This advanced unit only uses three to four liters of nitrogen per session and uses energy amounts similar to that of a TV. The technology also includes built-in business solutions such as a customizable point of sale, which allows customers to pay by phone or at the unit itself.
www.cryoInnovations.com
(888) 431-2796
---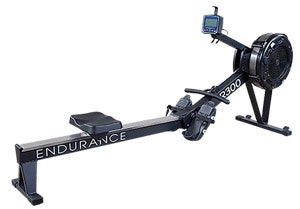 Body-Solid
Body-Solid has introduced its first-ever indoor rower: the Endurance R300. The R300 is a self-generating machine that eliminates power requirements for peak energy efficiency. A precision-engineered flywheel design minimizes noise while the nickel-plated chain offers unmatched durability in even the most intense environments. The interactive console reports time, heart rate, calories, paddle width, stroke rate, distance cycle and watts and is Polar-compatible. Pair this with Body-Solid's CrossFit-oriented products such as the FB300 Fan Bike, Power Racks or Half Racks to satisfy the needs of any training facility.
www.bodysolid.com
(800) 833-1227
---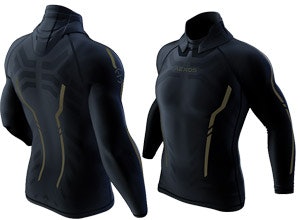 AEXOS
AEXOS (Advanced Exoskeletal Systems) recently announced the launch of HALO, a compression shirt designed to reduce whiplash of the head and neck during high-speed impact. The advanced base layer provides spinal and postural support without affecting range of motion or mobility. HALO incorporates smart materials that are engineered to respond during impact. The core technology behind HALO allows the shirt's collar to stiffen upon detecting abrupt head movement, improving neck stability and reducing factors of injury and concussion. This innovative technology is exclusive to HALO and has been endorsed by Safe 4 Sports. HALO is currently being tested by the Canadian Department of National Defense.
www.aexos.ca
(512) 426-2643
---
This article originally appeared in the October 2018 issue of Athletic Business with the title "New & Improved." Athletic Business is a free magazine for professionals in the athletic, fitness and recreation industry. Click here to subscribe.