Check out the newest products as seen in the January | February 2019 issue.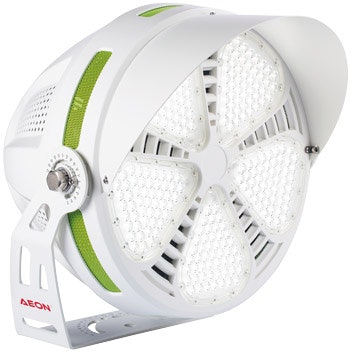 AEON LED
HyLite LED is excited to introduce the new AEON LED Sports Luminaire. Designed specifically for municipal, high school, collegiate and professional indoor arenas and outdoor stadiums, the Sports Luminaire has a life span of more than 100,000 hours. It is available in five different LED-delivered lumen packages: 33,100, 44,100, 62,100, 73,500 and 105,000. The Sports Luminaire also comes in multi-voltage options: 100-277 VAC and 347-480 VAC.
www.aeonledlighting.com
(803) 336-2230
---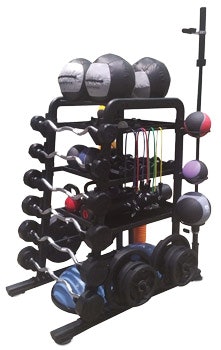 Motive Fitness Company
The new HUB TotalStorage System can replace up to 10 individual product storage pieces at a lower cost and with a smaller footprint, freeing space for income-generating uses. The durable design stores more than 2,000 pounds of functional and free weight accessories including Olympic plates, barbells, medicine balls, kettlebells, dumbbells, large items such as sleds and battle ropes, and more. The HUB is more versatile than a wall system and can be placed anywhere in the gym with no anchoring necessary.
www.motivefitnesscompany.com
(425) 312-7766
---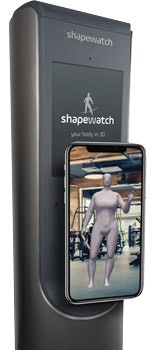 Shapewatch
The newly launched Shapewatch is an innovative 3D body-visualization tool that enables users to scan their bodies, monitor key biometrics and see their body shapes in 3D — making it more motivational and empowering to track progress toward their fitness goals. Shapewatch delivers a data-rich experience complete with a kiosk and an app. The Shapewatch kiosk is an automated self-serve unit that delivers scanning results in 60 seconds. The Shapewatch app enables health clubs and recreation facilities to offer a detailed, accurate and highly visual account of key biometrics — including body-fat percentage, lean-body mass, waist-hip ratio and more.
www.shapewatch.com

---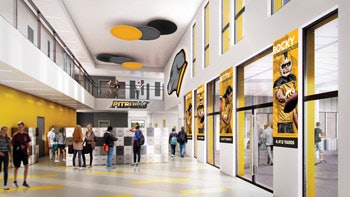 Todas Design
Todas Design is a full-service graphic design firm transforming facilities into immersive experiences that tell a brand's story. From design development and programming through the final installation, Todas keeps the client involved in the process, creating world-class design solutions that engage students, fans, recruits and alumni — an experience that sets a facility apart from the rest.
www.todasdesign.com
(610) 452-3311
---
This article originally appeared in the January | February 2019 issue of Athletic Business with the title "New & Improved." Athletic Business is a free magazine for professionals in the athletic, fitness and recreation industry. Click here to subscribe.