Check out the newest products as seen in the April 2019 issue.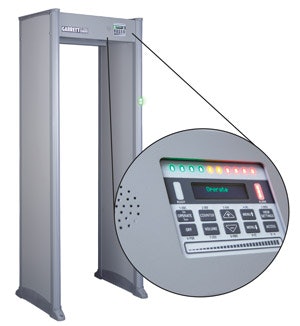 Garrett Metal Detectors
The newly released MZ-6100 Multi-Zone walk-through metal detector is designed to meet both the advanced performance and budgetary needs of school, special event, loss-prevention, mass transit and other security applications. The MZ-6100 provides a precise location for one or more metal objects simultaneously using 20 detection zones and brighter LED indicators. When equipped with optional casters and a backup battery, this user-friendly unit is fully portable for deployment without the need for power cables. In addition, the unit is protected from tampering by several layers of access control.
www.garrett.com/mz6100
(972) 494-6151
---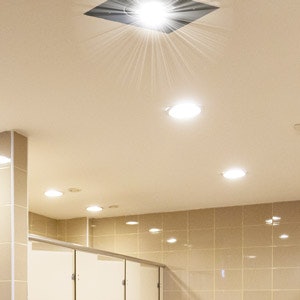 Violet Defense
The new generation of S.A.G.E. UV germ-killing lights from Violet Defense are even more powerful and can be custom-configured to give greater control over automated UV disinfection systems. Proven to kill up to 99.9 percent of bacteria and viruses, including MRSA, S.A.G.E. UV can be integrated with automation platforms such as Siemens. Violet Defense is being deployed in facilities such as the Amway Center, home of the Orlando Magic, to reduce the risk of illness in locker rooms, weight rooms, clinical areas and even player family areas.
www.violetdefense.com
(407) 433-1104
---

Eleiko
The Öppen Deadlift Bar features an open design and unique built-in stand and loading system with proprietary Eleiko barbell steel and knurling on the handles and grip markings, ensuring a centered, even and firm grip. The slim design and integrated rubber feet provide stable upright storage, minimizing space requirements and optimizing training areas. The chromed sleeves are compatible with all Eleiko discs, plates and bumpers. The width of the bar is specifically designed for use with Eleiko platforms, while the longer design ensures the discs are aligned with the platform drop zone.
www.eleiko.com
(866) 447-9441
---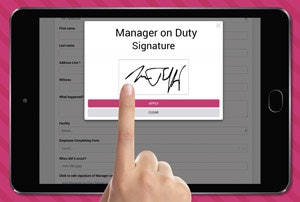 DigiQuatics
DigiQuatics Custom Forms allows aquatics departments or facilities to build digital versions of commonly used forms and reports. By digitizing documents, users can improve operations efficiency, communicate in real time and prioritize risk management. The DigiQuatics custom forms builder includes field-type options such as text, number, date/time, checkbox, dropdowns, e-signatures and file attachments. DigiQuatics will also provide automatic emails to key personnel when forms are submitted. Digitized forms allow users to search completed forms and export to PDF while keeping forms backed-up and secure.
www.digiquatics.com
(800) 594-2816
---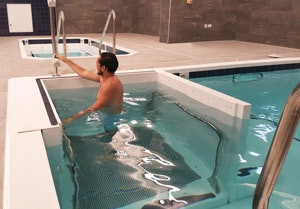 SwimEx Inc.
SwimEx has expanded its line of high-performance professional hydrotherapy pools. The new 1500 T is an innovative design built for ultimate function to help users achieve their goals. The pool features a 5-foot-square zero-entry lift that doubles as a multidepth therapy and exercise station. A 99-speed adjustable water current accurately measures progress and outcomes. The pool, which also includes a large still-water area and deep well for non-weight-bearing protocols, can treat three to five athletes individually in one session for maximum efficiency.
www.swimex.com
(800) 877-7946
---
HitCheck
HitCheck has developed a comprehensive cognitive assessment app available to athletes, coaches, trainers and parents on their smartphone. HitCheck takes prevailing concussion testing methods and digitizes them into a simple seven-minute test that measures brain functions known to be impacted by concussions. Athletes take a preseason baseline test, then retake the assessment in the event of a head injury. By recording previous scores, the HitCheck app is able to highlight changes in cognitive functioning that indicate cause for concern. The app is an innovative resource for teams and leagues striving to make better health decisions for athletes.
www.hitcheck.com
(650) 269-6100
---
This article originally appeared in the April 2019 issue of Athletic Business with the title "New & Improved." Athletic Business is a free magazine for professionals in the athletic, fitness and recreation industry. Click here to subscribe.