Check out these products as seen in the November | December 2019 issue.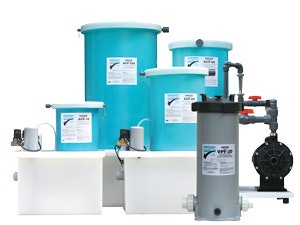 AllChem Performance Products
The Vantage ACF Series, AllChem's line of calcium hypochlorite tablet feeders, has been developed based on the input of commercial aquatics facility operators to perform under the demanding conditions of modern aquatics facilities. AllChem can help pool operators update existing equipment or replace old liquid-chlorine systems.
www.vantagewatercare.com
(352) 378-9696
Booth 733
---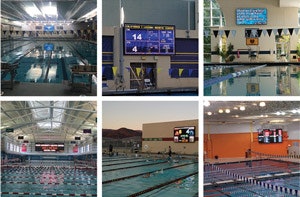 Colorado Time Systems
The scoreboard makes a huge impact on how fans and athletes remember a meet. Colorado Time Systems' experienced consultants listen to clients' vision and put a plan into action to bring it to fruition. The company provides platinum-quality timing, scoring and display systems to facilities across the world.
www.coloradotime.com
(800) 279-0111
Booth 828
---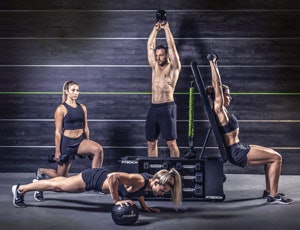 FITBENCH
At FITBENCH, we deliver all the tools you need for HIIT training. With our all-in-one compact design, the FITBENCH ONE makes working out safe, efficient, and effective. The FITBENCH ONE is your solution for small group training and studio classes. You'll be ready to give your clients what they deserve, while also keeping your ROI in mind. We also offer total customization of your benches, to give your equipment and your brand a cohesive look.
www.fitbench.com
(800) 294-0536
Booth 1202
---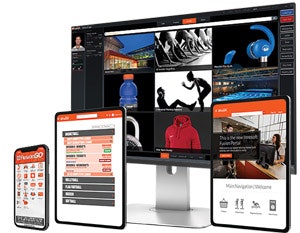 InnoSoft Canada Inc.
A powerful, intuitive recreation management software, Fusion helps streamline operations and enhance online services. Registrations, facility bookings, POS, memberships, access control, lockers and equipment are some of the key areas where Fusion shines. A mobile app, FusionGO, provides facility users with program and facility information and even facility access, right from their phone. FusionIM brings fully integrated league management onto the playing field with player check-ins, injury reports, suspensions and scoring updates.
www.innosoft.ca
(888) 510-3827
Booth 623
---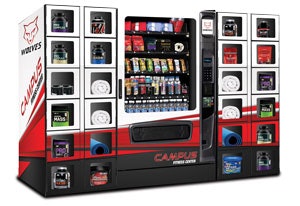 Intelligent Dispensing Solutions
Intelligent Dispensing Solutions' (IDS) Fitness Center provides members with instant, self-service access to workout supplies and fitness-friendly snacks and beverages, while also serving as a profit center. IDS's Fitness Center offers secure dispensing, a web-based interface, cashless payment options including campus cards, and third-party POS integration including ABC Financial.
www.intelligentdispensingsolutions.com
(877) 771-4446
Booth 1239
---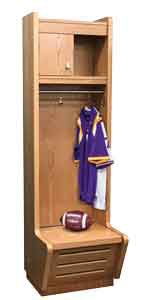 List Industries
Superior® Recruiter™ wood sport lockers are available in both custom made-to-order and in-stock configurations. For more than 25 years, schools and colleges have made Recruiter lockers the choice for team sport locker rooms. These lockers are made from high-quality furniture-grade red oak hardwood for durability, functionality and beauty that will enhance any environment. The lockers are designed with modern contour edges, an upper security box, stainless steel hooks and a lower foot locker/seat, and they ship fully assembled.
www.listindustries.com
(800) 776-1342
Booth 731
---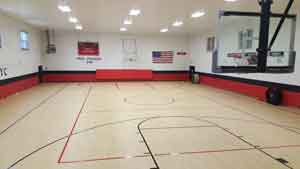 Mateflex Modular Surfaces
Mateflex provides the most flexible modular flooring solutions with the widest range of products and installation services available today. Always thinking outside the box, Mateflex revolutionized the industry with the introduction of ProGym Plank, the most realistic wood-look modular tile and the only one available in the shape of a wood plank. Mateflex surfaces are backed with an industry-leading 15-year limited warranty.
www.mateflex.com
(800) 926-3539
Booth 531
---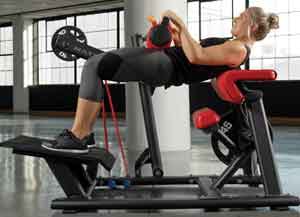 Matrix Fitness
Matrix offers a versatile portfolio of more than 500 innovative products, including several new offerings. Among the highlights are the Glute Trainer, a new product line of Med CE-certified products and an inclusive extension of the MX4 group training program — MX4 Active.
wwww.matrixfitness.com
(866) 693-4863
Booth 600
---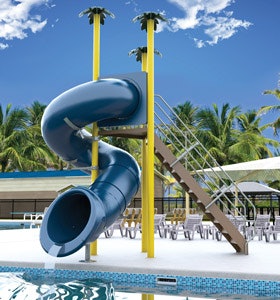 Spectrum Aquatics
High-quality, commercial-grade water slides from Spectrum Aquatics are fun for all ages. Pool structures are available in a variety of design options. Safety is a top priority, as evidenced by the slides' slip-resistant platform. Available in 2020, these safe, colorful and highly visible slides will give pools a fresh look that will last for years to come.
www.spectrumproducts.com
(800) 791-8056
Booth 839
---
These products originally appeared in the November | December 2019 issue of Athletic Business, a free magazine for professionals in the athletic, fitness and recreation industry. Click here to subscribe.