Check out the newest products as seen in the May 2020 issue.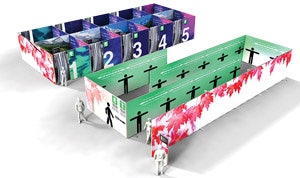 Covermaster
With the emergence of the COVID-19 pandemic, fitness facilities may become a temporary overflow hospital, isolation center or shelter. To help facilities adjust, Covermaster is introducing a new-look Insta-Room, which is a temporary modular system designed to convert open spaces to pop-up hospitals or isolation rooms. The layout can be configured as required, with rooms being added or removed as needed. Once facilities re-open, new procedures will need to be put into place to maintain social distancing among guests standing in line. Covermaster's Safe Queue system uses an eight-foot-high barrier to isolate different lanes of a zigzag queue. Additionally, graphics are used to display and promote the required separation.
www.covermaster.com/pandemic-crisis-solutions/
(800) 387-5808
---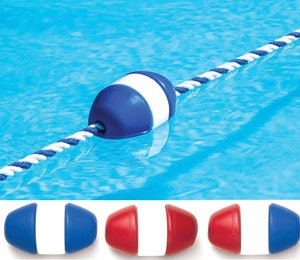 Competitor Swim
Competitor Swim's new EZ-LOCK™ Float design prevents floats from moving up and down a rope, achieving that stability without using any hardware. The 5-by-9 inch float allows the product to quickly adhere to three sizes of ropes — 3/8, 1/2 and 3/4 inch. The EZ-LOCK Float, which is available in three color schemes, is made of linear polyethylene and treated with LifeSpan+™ for durability and longevity.
www.competitorswim.com
(800) 888-7946
---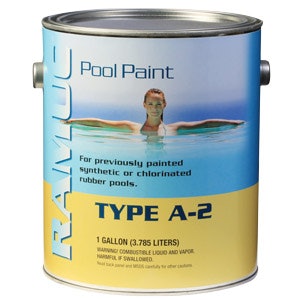 RAMUC Pool Specialty Coatings
RAMUC A-2 synthetic-rubber-based coating restores and upgrades previously painted chlorinated rubber and synthetic-rubber pool surfaces, as well as bare concrete, marcite and plaster. The premium coating is formulated to hide, cover and protect. A-2 is a self-priming, two-coat system that is ideal for pool professionals and aquatics facilities that need to paint pools fast — keeping downtime to a minimum — especially in volatile-organic-compound-restricted areas. Easy to apply by roller or airless spray, the product has a high-gloss finish that allows for easy cleaning and a service life of up to four years. VOC-compliant in all 50 states and Canada, A-2 can also be used with Skid-Tex additives to create a non-slip finish.
www.ramucpoolpaint.com
(800) 745-6756
---
This article originally appeared in the May 2020 issue of Athletic Business with the title "New & Improved." Athletic Business is a free magazine for professionals in the athletic, fitness and recreation industry. Click here to subscribe.