Check out the newest products as seen in the June 2020 issue.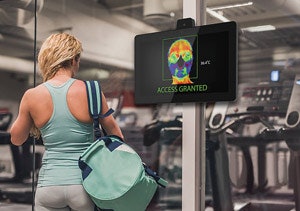 AV Now
AV Now has introduced Express Entry Temperature Check Tablets. Within one second, the non-touch infrared technology scans an individual's temperature from a distance of three feet and provides an alert when a person is running a high temperature. Available in three sizes, the tablet can be mounted on a pole stand, desktop stand or wall. The Temperature Check Tablet will add an extra layer of protection to any facility, ensuring that individuals entering a location are not running a high temperature. The product is highly useful for fitness and education facilities, in such locations as check-in desks and juice bars. The system uses an advanced algorithm for detecting and calculating heat signatures. Based on technology developed in Germany, the highly-accurate sensor measures with a tolerance of +/- 0.5 degrees Fahrenheit.
www.avnow.com
(800) 491-6874
---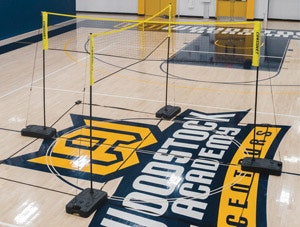 CROSSNET
CROSSNET is a combination of volleyball and four square. The game has four players compete against one another in a match to 11 — win by two. CROSSNET checks all the boxes for physical education teachers focused on getting their students involved, increasing hand-eye coordination, teaching volleyball, and providing a fun and healthy workout.
www.crossnetgame.com
(305) 671-3213
---
Pentair
The IntelliChem® Water Chemistry Controller continuously monitors real-time values of pH, oxidation-reduction potential, calculated parts per million and temperature. The product uses a sophisticated dosing algorithm to deliver the chemicals needed to keep pool water clear, safe and ready to enjoy. Onboard data logging makes this product California Title 22-compliant, while the improved ScreenLogic® Interface iOS app allows tracking from any mobile device. The IntelliChem® is compatible with Commercial IntelliChlor® Salt Chlorine Generators, liquid-feed pumps and CO2 systems. Plug-and-play installation has all components pre-mounted and prewired.
www.pentair.com
(800) 831-7133
---
This article originally appeared in the June 2020 issue of Athletic Business with the title "New & Improved." Athletic Business is a free magazine for professionals in the athletic, fitness and recreation industry. Click here to subscribe.