Check out these reopening products as seen in the July | August 2020 issue.
The COVID-19 pandemic has halted the way society operates. Its impacts will last for the foreseeable future, prompting companies across the fitness and recreation industries to adapt to a new normal that discourages close contact and promotes clean spaces in which to work out and play. The following companies have developed everything from advanced methods of sanitation to at-home workouts, hands-free technology and ways to implement social distancing.
---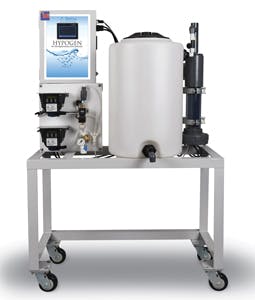 ChlorKing
HYPOGEN, an on-site hypochlorous acid generator from ChlorKing®, allows anyone to make their own high-strength sanitizer. The product allows sanitizer to be made on demand to keep surfaces clean at aquatic centers and athletic facilities. ChlorKings technology uses salt, acid, water and electricity to generate hypochlorous acid with neutral electrolyzed water as its central component. HYPOGEN is all-natural, organic, ecologically safe and 100 times better than bleach for killing viruses and pathogens without hazardous chemicals.
www.chlorking.com
info@chlorking.com
(800) 536-8180
---
RELATED: How Aquatics Centers Are Reopening Amid the COVID-19 Pandemic
---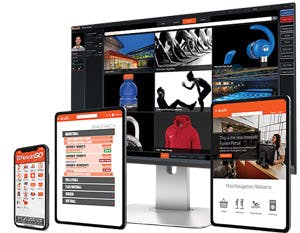 InnoSoft
With a powerful, intuitive desktop platform and a modern, responsive member portal, Fusion provides extensive capabilities to recreation professionals and their customers. Fusion offers everything needed to open facilities safely — from contactless entry and payment options to facility capacity counts and support for online group fitness programming. The custom mobile app FusionGO includes barcode facility access and push notifications.
www.innosoftfusion.ca
sales@innosoft.ca
(888) 510-3827
---
RELATED: Colleges take phased approach to athletes' return
---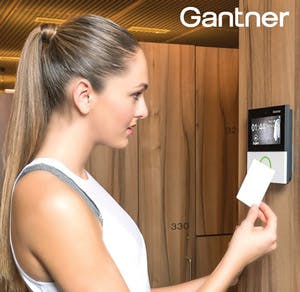 GANTNER Technologies Inc.
GANTNERs award-winning RFID terminal GT7 was created with a focus on simplicity and user experience. The GT7 is versatile, providing users with a choice of utilizing conventional wristband technology or mobile applications. As long as the appropriate applications are downloaded, the versatility of the device enables users to automate many services in fitness clubs. The GT7 is a state-of-the-art solution for check-in, vending, lockers and more. All leading fitness club management software suppliers provide interfaces to GANTNER devices, ensuring a smooth and seamless integration. G7 Connect cloud services provide complete control and maximum operability by allowing for easy setup, administration and maintenance.
www.gantner.com
(844) 703-1139
---
RELATED: College Rec balances caution, desire to return
---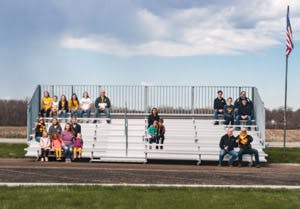 Kay Park Rec Corp.
In a post-pandemic world, social distancing may become the new normal. Kay Park Recreations suggestions for enforcing social distancing at events include adding more seating to allow space for fans to spread out in family groups, adding tape markings and signage to bleachers where people can sit together with enough distance between groups, and asking for volunteer "hosts" to help people sit in appropriately distanced spaces.
www.kaypark.com
(800) 553-2476
---
RELATED: High Schools coordinate complicated reopening plans
---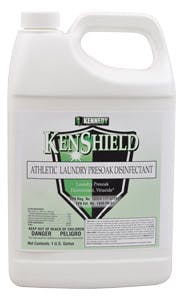 Kennedy Industries
Kennedy Industries Kenshield Athletic Laundry Pre-Soak Disinfectant can be used as an antibacterial laundry additive, bacteriostatic and deodorizer on washable fabrics like athletic apparel and clothing. EPA-approved effective against COVID-19, as well as effective against dangerous germs like MRSA and Staph, Kenshield is ready to keep athletes safe. Without using fragrances or dyes, the product eliminates bad odors and germs found on wet and soiled laundry.
www.kennedyindustries.com
info@kennedyindustries.com
(215) 443-3313
---
RELATED: Fitness Clubs exceed reopening expectations
---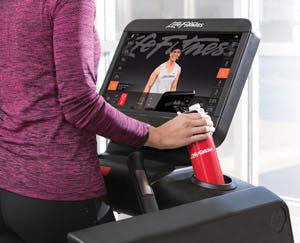 Life Fitness
Life Fitness is redefining the cardio experience and engaging exercisers with motivating, instructor-led workouts available on the touchscreens of premium cardio products. Classes are led by a diverse team of instructors and offer a wide variety of difficulty levels and programming styles. Life Fitness™ On Demand classes are available exclusively on connected Discover SE3 HD consoles, with classes designed for treadmills, ellipticals, upright and recumbent bikes, PowerMill Climbers and Arc Trainers.
www.lifefitness.com
commercialsales@lifefitness.com
(800) 351-3737
---
RELATED: Public Parks and Rec resumes serving diverse populations
---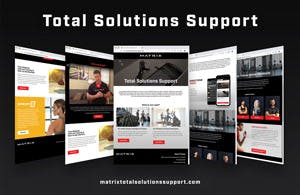 Matrix Fitness
Matrix launched a resource web page to assist facility owners in offering fitness solutions to their communities during gym closures that altered routines. The Total Solutions Support page offers fresh ideas and expert insight into member engagement, online communication tools and equipment maintenance. The support assets are accessible through www.matrixtotalsolutionssupport.com, including a reopening guide, a "welcome back" marketing package for in-facility use and other member-facing support.
www.matrixfitness.com
info@matrixfitness.com
(866) 693-4863
---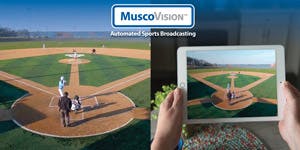 Musco Sports Lighting
Follow the Action From Anywhere! MuscoVision is a trouble-free solution enabling facilities to easily broadcast games to fans, allowing them to follow the action from anywhere. The complete foundation-to-poletop camera system saves installation time and ensures compatibility, while the custom on-site network allows users to schedule broadcasts via phone, web or app. Built-in intelligence detects game play, starts video streams, and selects shots based on action for a fluid broadcast of live and recorded content accessed via web, app or a Smart TV. With MuscoVision automated sports broadcasting, users can generate new revenue through flexible viewer subscription options. No on-site staff is required for operation.
www.hometownbroadcasts.com
lighting@musco.com
(800) 825-6030
---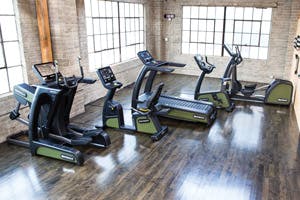 SportsArt
As fitness centers prepare to reopen for members, there are extra precautions that should be implemented in the new normal of the COVID-19 pandemic. SportsArt, a leader in manufacturing and installing sustainable fitness equipment, prepared a checklist of actionable suggestions for facilities to follow, along with traditional gym etiquette. SportsArts checklist includes limiting the number of people in gym or studio classes; providing personal protective gear like face masks/gloves; spacing cardio equipment a minimum of six feet apart; preparing a cleaning plan that includes assigning staff members to clean equipment, ideally after each use; and using non-abrasive cleaners for equipment to avoid corrosion. The full checklist is available on www.gosportsart.com. SportsArt also encourages gyms to review state and local guidelines when reopening.
www.gosportsart.com
(800) 709-1400
---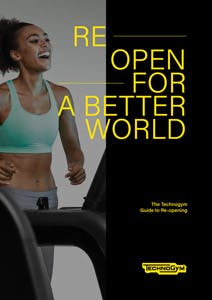 Technogym
The lockdown has created strong consumer fitness demands in the market. It is important to be ready to reopen facilities safely. Technogym has developed a complete consultancy service that covers digital services for booking and managing gym access, new layouts for social distancing, guidance on cleaning and hygiene, communication support and a wide range of services to support businesses looking to become a reference point for the well-being of their local community.
www.technogym.com/support
---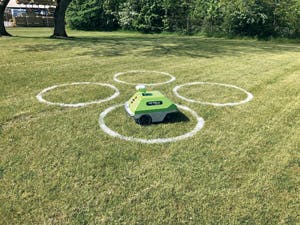 Turf Tank
The COVID-19 pandemic has forced challenging times as everyone adapts their lifestyle to protect themselves and others. One way to reduce the spread of disease is to keep physical distance between each other. Turf Tank, the market leader in robotic GPS line marking, has developed a social distancing solution that allows any organization to paint social distancing zones on any type of surface. The zones keep the space between individuals or families.
www.turftank.com
sales@turftank.com
(877) 396-4094
---
These products originally appeared in the July | August 2020 issue of Athletic Business, a free magazine for professionals in the athletic, fitness and recreation industry. Click here to subscribe.