Check out the newest products as seen in the October 2020 issue.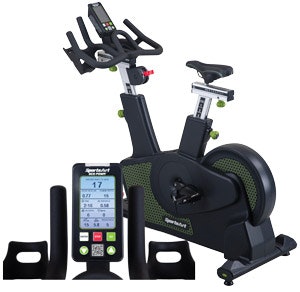 SportsArt
SportsArt, a developer of sustainable gym equipment, has added the Vatio G516 Indoor Cycle to its energy-producing cardio line. The cycle, which is designed for gyms and cycling classes, uses sleek angles and energy-generating technology to produce an engaging workout. The Vatio uses SportsArt's ECO-POWR technology to offset electricity consumption in facilities.
www.gosportsart.com/product/g516
(800) 709-1400
---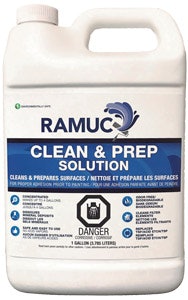 RAMUC Pool Specialty Coatings
Ramuc's Clean & Prep Solution is the perfect pool cleaning solution to treat pool surfaces before closing aquatics facilities for the winter. The solution, which is designed to remove all oils, debris and other contaminants that form on the pool surface during the season, ensures the pool walls are clean and ready for faster pool openings in the spring. The product efficiently cleans and degreases while simultaneously dissolving mineral deposits. The VOC-compliant, odor- and fume-free, biodegradable product is a water-rinse neutralizer that can be used on painted surfaces, bare plaster, concrete, gunite or fiberglass.
www.ramucpoolpaint.com
(800) 745-6756
---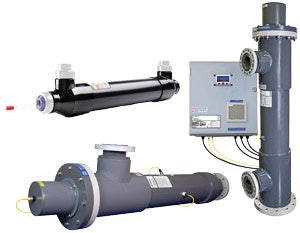 Pentair
Pentair's NSF-approved BioShield® UV commercial systems improve water and air quality while reducing chemical usage — lowering operational costs and providing an affordable solution for aquatics facilities, schools, parks and rec departments, YMCAs and athletic club pools. The BioShield® UV system neutralizes bacteria and pathogens that cause recreational water illnesses by providing instant, proven protection against harmful waterborne pathogens such as cryptosporidium and giardia. The system's low-pressure UV lamp offers up to 12,000 hours of continuous operation, reducing chlorine usage by up to 50 percent while eliminating chloramines to improve the air and water quality of aquatics facilities. The BioShield® UV system creates a cleaner, safer pool environment by reducing chloramines and airborne contaminants, which can cause bronchitis or asthma in swimmers.
www.pentair.com
(800) 831-7133
---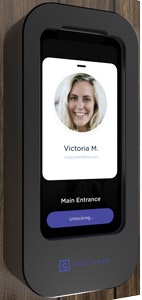 Swiftlane
Swiftlane is a touchless access control system designed to provide high security, safety and convenience by using facial recognition and mobile credentials. The comprehensive security solution also enables a smooth access experience by eliminating keycards and fobs, which can be lost, stolen and cloned. Swiftlane's video intercom system allows users to safely and remotely grant access to visitors and guests by using the mobile app or browser. Swiftlane Health Check adds another layer of safety by logging temperature and health screenings before access to any facility. As a comprehensive, cloud-based solution, Swiftlane prioritizes users' health and safety while maximizing access security.
www.swiftlane.com
(833) 607-9438
---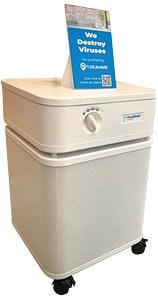 WellAware
PureAware™ is a smart air purifier for facilities that want to destroy airborne viruses on contact, improve indoor air quality, and provide peace of mind to their customers through real-time air purification remote monitoring. It is made in the USA and uses a patented technology to destroy up to 99.98 percent of viruses, bacteria and mold. No harmful UV lights or ozone-generating ionizers are used. In addition, PureAware includes a mobile app that gives customers proof of the steps they are taking to ensure they are working out in a clean space.
www,wellaware.us/pure-air
(210) 816-4600
---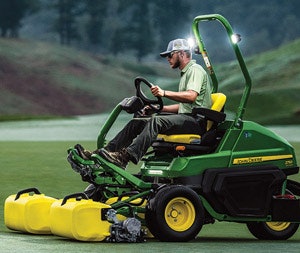 John Deere
John Deere's new 2700 PrecisionCut™, 2750 PrecisionCut™, 2700 E-Cut™ Hybrid and 2750 E-Cut™ hybrid triplex reel mowers are intended to maximize productivity and enhance cut quality. They offer a powerful gas or diesel engine, comfortable seating, and a passcode-protected TechControl display. This feature allows users to set and lock in mow speed, turn speed and more — helping to ensure a consistent cut every time. In addition, the direct drive eHydro™ traction system is electronically controlled with no belts or linkages.
www.johndeere.com/dealer

---
This article originally appeared in the October 2020 issue of Athletic Business with the title "New & Improved." Athletic Business is a free magazine for professionals in the athletic, fitness and recreation industry. Click here to subscribe.