Check out these products as seen in the April 2021 issue.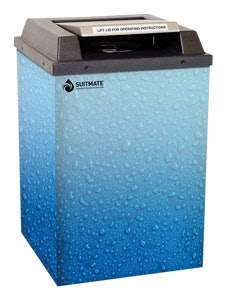 SUITMATE® by Extractor Corporation
The SUITMATE® Select program from Extractor Corporation allows users to customize the case of their SUITMATE Swimsuit Water Extractor. SUITMATE units can blend in or stand out, as users can customize to promote their brand, team, colors or design. The select program provides all the benefits of the original SUITMATE, but also personalizes it for any facility.
www.suitmate.com/suitmate-select
info@suitmate.com
(800) 553-3353
---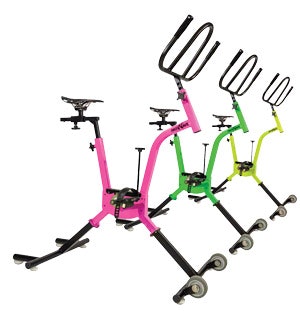 Aqua Creek Products LLC
Aqua Creek not only offers state-of-the-art assisted access equipment, but also durable pool bikes made in America. The new commercial-quality ProWave pool bike is designed for aquatic spin classes. The unique flywheel design allows for a smooth ride while the adjustable tension creates workouts specific to individual capabilities. Bright colors and unique seating and training bar options make for a fun and varied workout in the pool.
www.aquacreekproducts.com/the-prowave-pool-bike
sales@aquacreek.com
(888) 687-3552
---
RELATED: Maintaining Water Safety During the COVID-19 Pandemic
---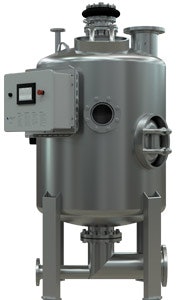 Lincoln Aquatics
Aquify Regenerative Media Filter Systems from Lincoln Aquatics are designed to provide exceptional water quality by filtering to 1-micron in particle size and utilizing environmentally safe perlite filter media. The filter tank is constructed out of stainless steel, which is NSF/ANSI 50-listed and ASME-rated. Automatic filter controls monitor the system to provide long filter runs while minimizing the water needed for backwashing. The system offers a 15-year warranty.
www.lincolnaquatics.com
cs@lincolnaquatics.com
(800) 223-5450
---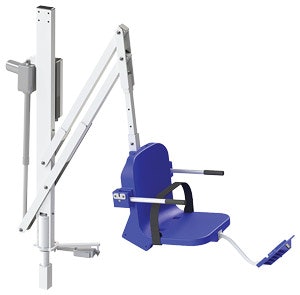 Pentair
The AquaTRAM® 90+ pool access lift rotates 90 degrees left or right for easy access. The new lift has an increased lifting capacity of 400 pounds, while also having an improved reach to clear spa benches and most gutters. The AquaTram anchors directly into the deck with a Quickset Dual Wedge™ anchor socket — making it removable without tools and easy to retrofit in existing anchors. The lift includes dual flip-up armrests, a comfortable seat with adjustable lap belt and footrest, and simple-to-operate controls. Fully ADA-compliant, the AquaTRAM is solar kit option-ready with a rechargeable battery-powered operating system.
www.pentair.com
(800) 831-7133
---
RELATED: Find more solutions for your facility in the Buyers Guide
---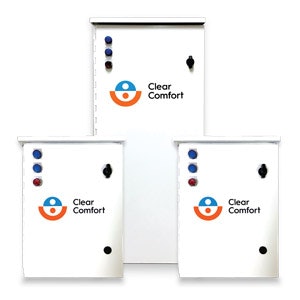 Clear Comfort
Clear Comfort's award-winning AOP supplemental disinfection delivers the easiest way to get the best, healthiest and freshest swimming environment. Clear Comfort's patented technology is third-party proven to reduce up to 90 percent of disinfection by-products, 50 percent of chemical use and 99.99 percent of Cryptosporidium. Clear Comfort is improving water care in recreation centers, universities, YMCAs, water parks, splash pads, hotels, spas, professional sports teams and more.
www.clearcomfort.com
info@clearcomfort.com
(303) 872-4477
---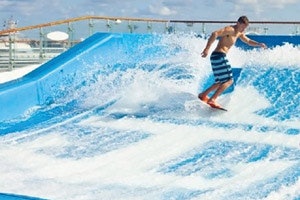 NORDOT® Adhesives by Synthetic Surfaces Inc.
NORDOT® Adhesives offer installers a wide variety of aquatic applications. They are one-part, easy-to-use, solvent-based, moisture-cured urethanes with high "green strength" (grab) and unbeatable water resistance. NORDOT® Adhesives are used worldwide to install aquatic applications such as waterslides and wave pools. Their durable bond holds surfaces together even when regularly exposed to or submerged in fresh or salt water. NORDOT® Adhesives can also be applied by airless spray, which increases profits through faster installations and less labor.
www.nordot.com
info@nordot.com
(908) 233-6803
---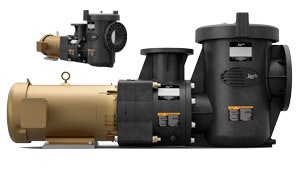 Fluidra
The Jandy® JCP lineup of commercial polymer pumps is proven to perform even under the most extreme conditions. Designed for faster priming than similar pumps, Jandy JCP pumps feature an innovative radial-seal strainer lid with an integrated relief valve and are available in 5, 7.5, 10 and 15 horsepower. Additionally, Jandy JCP pumps are engineered with NEMA premium-efficiency motors on three-phase models and are NSF/ANSI 50-listed.
www.FluidraUSA.com
(800) 822-7933
---
These products originally appeared in the April 2021 issue of Athletic Business, a free magazine for professionals in the athletic, fitness and recreation industry. Click here to subscribe.