Check out these products as seen in the June 2021 issue.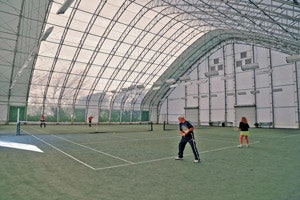 ClearSpan Structures
ClearSpan's fabric structures allow light to permeate through the cover, offering a comfortable and well-lit playing environment that can be utilized year-round in any weather. ClearSpan offers designs that feature no internal support posts, so businesses can take advantage of the maximum amount of usable indoor space. From tennis courts and basketball courts to pool houses and skateparks, ClearSpan can design the perfect facility for any business.
www.ClearSpan.com
trussinquiry@clearspan.com
(866) 643-1010
---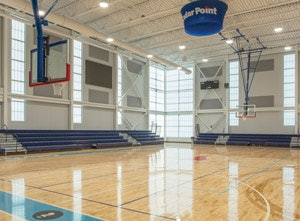 Major Industries Inc.
Major Industries is a one-stop source for daylighting systems, from skylights to canopies to translucent wall systems. Glazing options include translucent panels, glass, polycarbonate multiwall systems and mixed-glazed systems that combine the best properties of each material. Whether it's a complex custom skylight or a pre-assembled wall system, Major Industries works with clients to provide a durable, versatile and eye-catching daylighting solution for any gymnasium, pool or athletic facility.
www.majorskylights.com
info@majorskylights.com
(888) 759-2678
---
RELATED: Fabric Structures Offer Sports Facilities a Variety of Fits
---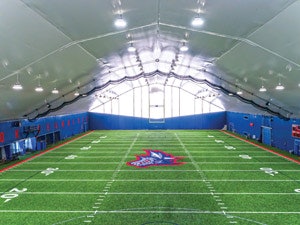 Legacy Building Solutions
Legacy Building Solutions combines the strength and proven engineering of rigid I-beam steel-frame buildings with high-end fabric to produce a superior-quality fabric structure with a bright interior. Each sports center is designed to meet sport-specific requirements and occupancy codes. The pictured sports facility, Stony Brook University Field House, is a 58,275-square-foot field house located in New York. The building features Legacy's ExxoTec™ Elite 28-ounce fabric with gray exterior side walls and vertical blue interior side walls. This building also features inverted sidewall columns creating a tapered exterior wall and a vertical interior wall, as well as a round peak-style roof for maximum interior clearance.
www.legacybuildingsolutions.com
shumbert@legacybuildingsolutions.com
(877) 259-1528
---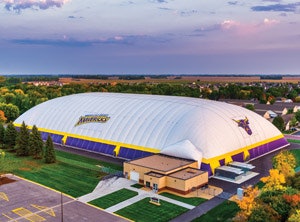 Yeadon Fabric Structures LLC
Yeadon air-supported domes offer an efficient, affordable building solution that ensures teams don't have to cancel practices or games due to heat, cold, rain or snow. For more than 40 years, Yeadon has been engineering custom domes of all sizes and offering fast, experienced consultation on how to create an indoor turf facility and weather-proof schedules.
www.yeadondomes.com
mmoore@yeadondomes.com
(866) 386-9507
---
RELATED: Find more solutions for your facility in the Buyers Guide
---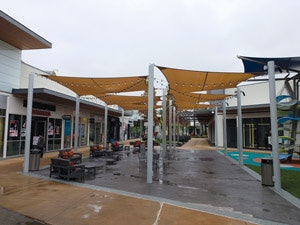 Hendee Enterprises Inc.
Hendee Enterprises Inc. is a leading manufacturer of custom shade structures, offering a full range of architectural shade products including awnings, canopies, fabric shade structures, shade sails, fabric walkway structures and tension structures. Offering turnkey services, Hendee Enterprises custom-manufacturers shade options in either HDPE Shade Cloth (mesh) or PVC (waterproof) fabric in addition to framework in either steel or aluminum.
www.hendee.com
sunveil@hendee.com
(800) 231-7275
---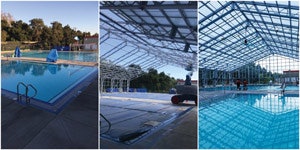 OpenAire Inc.
The recently renovated Scheu Family YMCA of Upland, Calif., shows that any existing outdoor pool can be covered. OpenAire has built about 1,000 aluminum retractable-roof enclosures around the globe that turn indoor pools into outdoor pools at the push of a button. A retractable roof is like a natural chimney, ventilating the building with fresh air and saving operators up to 30 percent monthly on energy bills.
www.openaire.com/project/scheu-family-ymca-of-upland
sales@openaire.com
(866) 649-8709
---
These products originally appeared in the June 2021 issue of Athletic Business, a free magazine for professionals in the athletic, fitness and recreation industry. Click here to subscribe.