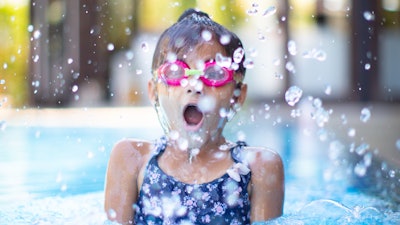 Raj Rana, Unsplash
The city of Phoenix is now offering extra financial incentives to fill its lifeguard rosters for the coming season.
In a news release, the city said it is offering $2,500 in incentive pay in order to recruit lifeguards. ​The Phoenix Parks and Recreation Department said it needs to hire hundreds of lifeguards ahead of the 2022 pool season to safely open as many of the city's 29 public pools as possible.​
Phoenix Mayor Kate Gallego emphasized the importance of safety, particularly for children.
"This is a serious job that's crucial to child safety," Gallego said in a statement. "Lifeguards save the lives of hundreds of children and are also responsible for thousands of swim lessons every summer. This incentive is an investment in child safety in the immediate and long term, likely saving lives directly and indirectly."
The $2,500 incentive pay reimburses individuals for the cost and time spent obtaining the lifeguard certification and, when combined with the base hourly rate of $14.02/hour, equates to an estimated hourly wage of $21.00/hour. Applicants also must be at least 15 years old.
People who become certified lifeguards, work the entire summer and finish in good standing are eligible for the money. It'll start with a $500 payment on the first paycheck and the remaining $2,000 as a one-time payment at the end of the 2022 pool season. The Parks and Recreation department will also pay $100 to existing employees who refer a person that completes their lifeguard certification and signs up for employment.
The incentive pay is also applicable to assistant pool managers and pool managers, positions that also require a lifeguard certification.
Parks and recreation officials said hiring is in crunch time and certification classes have already begun. Registration is open at multiple locations through March. Lifeguards must complete the necessary training during the scheduled class times.