Check out these products as seen in the April 2022 issue.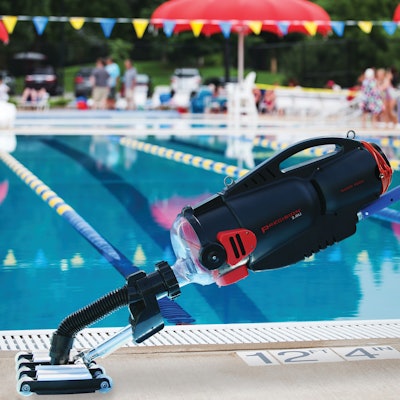 Water Tech
Water Tech has improved its popular Precision 2.0Li battery-operated pool cleaner with a new pressure-fitted clamp system and locking pin to protect the battery in the motor box. The reinforced battery and motor compartment provides increased durability for aquatic facility managers and service professionals by protecting the motor and battery against water damage. The Precision 2.0Li is completely cordless, featuring a push-button on-off switch, as well as two powerful rechargeable lithium batteries with wall and car chargers that ensure cleaning power throughout the day.
www.watertechcorp.com | info@watertechcorp.com
(800) 298-8800
---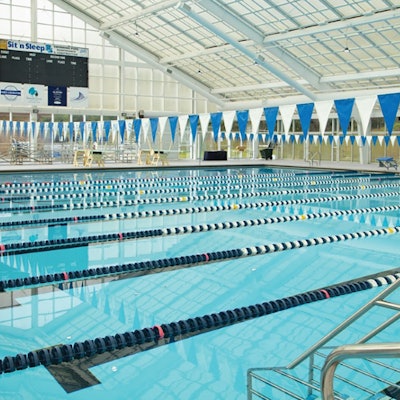 RenoSys
A complete range of swimming pool renovation and construction products has made RenoSys a leader in transforming commercial aquatics facilities for 35 years. The RenoSys PVC Pool Membrane is a cost-effective option to make any old pool interior like new again. The membrane is often combined with RecDeck flooring to ensure a watertight, slip-resistant surface inside the pool, on the pool deck and in locker rooms. RenoSys also offers replacement options such as stainless-steel or PVC gutter recirculation systems, while RenoSys stainless-steel wall systems are perfect for new construction.
www.renosys.com | info@renosys.com
(800) 783-7005
---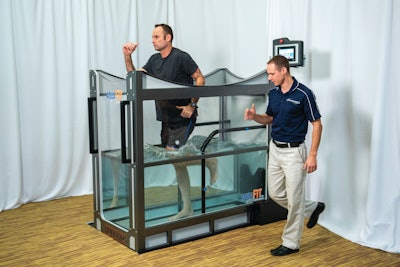 Hudson Aquatic Systems LLC
Hudson's AquaFit keeps athletes at peak performance and rehabilitates athletes safely and quickly without an Olympic-sized space or budget. AquaFit is a self-contained underwater treadmill system that fits into a 12-by-12-foot space, providing athletes with a big workout in a small footprint. With adjustable water height and a large treadmill belt that operates in forward, reverse and at various speeds, the AquaFit offers a customizable workout for every athlete, creating Olympic-sized results.
www.hudsonaquatic.com | info@hudsonaquatic.com
(888) 206-7802
---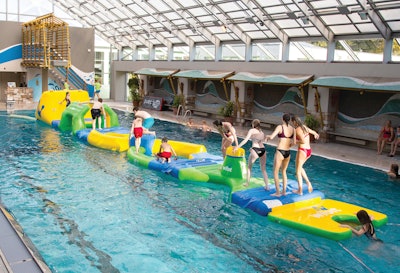 Recreonics Inc.
Athletes can test their fitness level on the Wibit FitnessTrack, a fun and challenging pool obstacle combination with five modular inflatable units designed for all age groups. Balance, strength and coordination are the keys as users determine who can cross the fastest without falling into the water. FitnessTrack allows for free play as well as competitions and is perfect for standard pool sizes, with easy installation, handling and storage. The product complies with European safety norm EN-ISO 25649 and is TUV-certified.
www.recreonics.com | sales@recreonics.com
(800) 428-3254
---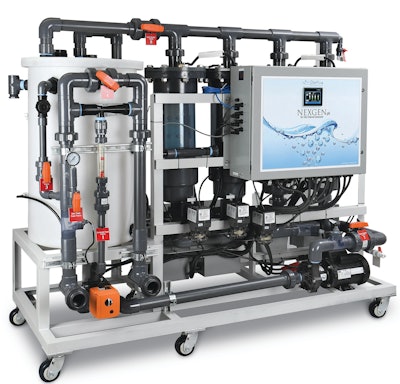 ChlorKing
ChlorKing has added switch mode power supplies to selected NEXGEN on-site chlorine generators to increase efficiency and energy savings. Patented ChlorKing technology uses pool water and minimal amounts of salt to automatically produce the chlorine needed without the problems of utilizing bulk chlorine, which include unstable chemistry, price instability and supply shortages. Customers use less water and lower total dissolved solids, too. Combining NEXGEN with SENTRY UV systems further reduces chloramines and chlorine requirements.
www.chlorking.com | info@chlorking.com
(770) 452-0952
---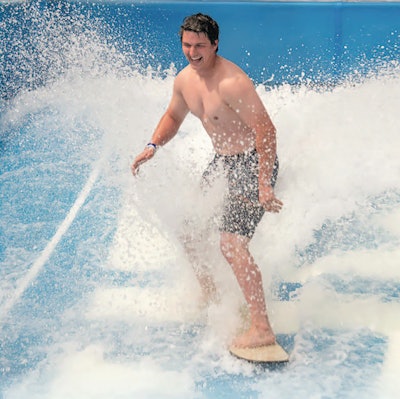 NORDOT® Adhesives by Synthetic Surfaces Inc.
NORDOT® Adhesives are the informed installer's first choice for a wide variety of aquatic applications. NORDOT® Adhesives are one-part, easy-to-use, solvent-based, moisture-cured urethanes, with extraordinarily high grab and unbeatable water-resistance. Surfaces bonded with NORDOT® Adhesives deliver long-term durability, even when regularly exposed to, or submerged in, fresh or salt water. Worldwide installations include waterpark attractions of all kinds, plus many marine uses. There are also NORDOT® airless spray adhesives, which decrease installation time and further increase profits.
www.nordot.com | info@nordot.com
(908) 233-6803
---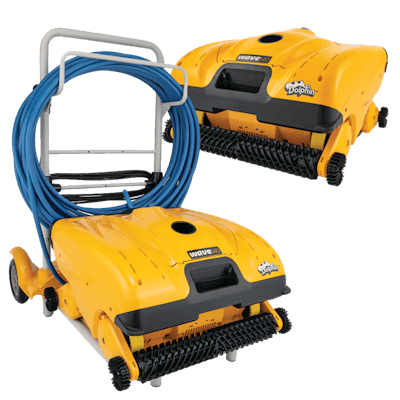 Lincoln Aquatics
Extra-wide for maximum cleaning efficiency, the WAVE 140 is the perfect solution for large university, fitness club, YMCA and resort pools up to 127 feet, including those with beach entry. With a cleaning path of 22 inches, this robot excels at floor scrubbing and heavy-duty dirt collection, for an extremely clean swimming pool. Multiple cleaning options and fully automated operation minimize cleaning downtime and reduce energy and labor costs tied to pool maintenance.
www.lincolnaquatics.com | cs@lincolnaquatics.com
(800) 223-5450
---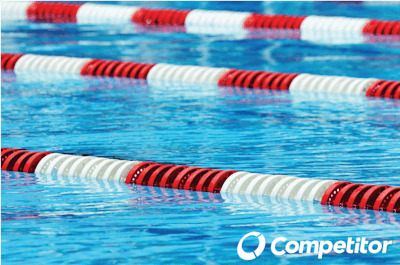 Competitor Swim
Since 1968, Competitor® has been an international leader in the production of lane lines and swim products for competitions around the world. As the official racing lane of USA Swimming and the NCAA, Competitor guarantees high-quality swim products and customer service. Competitor products are durable, easy to set up and store, and sold through distributors, licensees and dealers.
www.competitorswim.com | sales@competitorswim.com
(800) 888-7946
---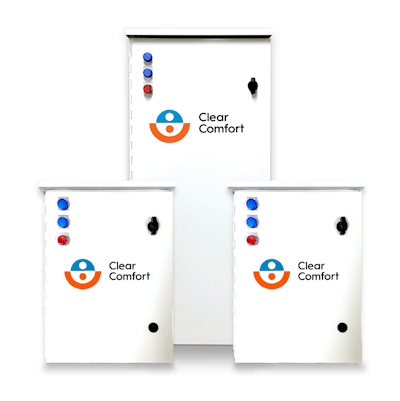 Clear Comfort
Powered by patented Hydroxyl-Based AOP, Clear Comfort's award-winning treatment systems deliver the easiest path to the best water and air quality. Clear Comfort is third-party-proven to reduce up to 50 percent of chemical costs, more than 90 percent of disinfection byproducts and 99.99 percent of Cryptosporidium. Designed for simplicity, Clear Comfort's systems require only a one-hour install and an annual 15-minute cartridge exchange. Clear Comfort is found in recreation centers, universities, waterparks, resorts, pro sports teams' training centers and more.
www.clearcomfort.com | info@clearcomfort.com
(303) 872-4477