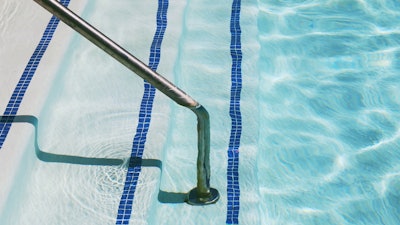 A lifeguard in Fort McMurray, Alberta, Canada, was charged this week in connection with the death of a man at a public swimming pool, according to reports.
The CTV National News reported that a 25-year-old lifeguard, identified as Ruslan Atantayev, has been charged following the 2020 drowning of a 34-year-old man at a Fort McMurray rec complex.
Atantayev, of Calgary, has been charged with one count of criminal negligence causing death. He is scheduled to appear in Fort McMurray Provincial Court in November.
Wood Buffalo RCMP launched an investigation into the death on Dec. 21. A police spokesperson said at the time that the man had booked pool time when the facility was still open to the public, the Edmonton Journal reported. COVID-19 restrictions closed MacDonald Island Park on Dec. 13.
Police did not release name of the man who died, but a GoFundMe fundraiser for his family identified the victim as Dima Serbulenco.
A statement from Wood Buffalo RCMP said after consulting the Crown prosecutors' office, police charged Atantayev who was on duty at the time of the incident. RCMP spokesperson Sgt. Sabrina Clayton said she could not comment on the lifeguard's actions when the drowning occurred, and said the issue will be discussed in court.
RCMP were called to MacDonald Island Park on Dec. 12, 2020, to help paramedics with a drowning in the swimming pool. Serbulenco was taken to hospital and died six days later.