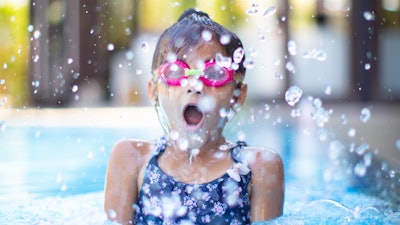 File Photo
It's autumn, and winter is coming, but two cities in Texas are already looking to the summer swimming season to ensure they can staff their pools with lifeguards.
In El Paso, which has 15 city-operated aquatic centers, the parks and recreation department is hiring lifeguards, pool managers and more, KTSM-TV reported.
One of the announced benefits is a $1,000 sign-on bonus. New hires will also be offered tuition reimbursement for both part-time and full-time positions, and higher rates for shifts with heavier public use of pools.
City-hosted lifeguard training courses will be offered during the fall/winter season starting in November to prepare participants to receive certification and become lifeguards at city-run pools.
In Austin, the Aquatic Division is looking to train and hire hundreds of lifeguards for 45 public aquatic facilities, according to a KVUE-TV report.
The city parks and recreation department said it can't open all of its public pools in the coming summer without hiring and training more than 700 lifeguards between now and spring 2023. Lifeguard training and hiring starts at age 15 and there is no age limit, the city said. The city is offering applicants who are hired as a lifeguard free training, a free uniform, a $400 lifeguard training stipend, a free CapMetro pass and a minimum wage of $20 an hour. That wage was recently upped by the city from $15.
"Many people start in high school or college and continue working as lifeguards well into adulthood and even retirement," according to a news release Monday from the City of Austin. "Lifeguarding can also be a stepping stone to a career in public service or a job as a first responder. Tomorrow's emergency medical technicians, firefighters, and police officers can start learning lifesaving skills and building emergency response experience working as lifeguards today."
The division has seven regional pools, three community pools, 22 neighborhood pools, one wading pool, 11 splash pads and Barton Springs Pool.