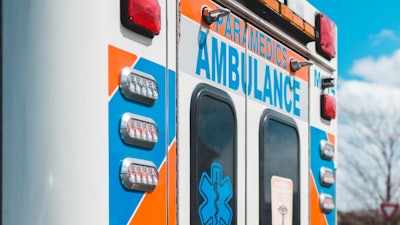 File Photo/Unsplash
A traveling swim instructor in Augusta, Ga., is facing charges after a boy drowned this past summer as she was wrapping up a class.
Israel "Izzy" Scott, 4, drowned on June 14 at his second day of swim class, as reported by the Atlanta Black Star.
District attorney for the Augusta Judicial Circuit Jared T. Williams told the boy's family this week he has filed charges against the instructor Lexie Tenhuisen on suspicion of involuntary manslaughter. Since the local authorities declined to press charges against Tenhuisen in July, the Georgia Bureau of Investigation will issue the arrest warrant, the Black Star reported.
"Izzy Scott is not a case. He is not a file on a desk, nor an article in the news," Williams said in a statement. "He is a child whose loss has broken the heart of our community. He is a symbol of how we should cherish our little ones and hold them tight."
Izzy's mother, Dori Scott, told Black Star in July that the boy's older sister had taken swim classes with the Tenhuisen for years before she signed up her son. Parents were required to stay in their vehicles during the lesson, so she didn't know Izzy had to be pulled out of the pool's deep end until another woman alerted her.
One of the nine other students in the class told the Burke County Sheriff's Office he saw Izzy get out of the pool after they were instructed to do a final lap, but he heard a splash 10 seconds later.
However, the Black Star reported that Tenhuisen said she made sure all of the children exited the pool before she got out.
According to the sheriff's report, she was greeting parents walking in for the next class when her granddaughter discovered Izzy at the bottom of the pool while pulling the vacuum out ahead of the next class.
Witnesses said she immediately jumped in and pulled him out of the water, according to the sheriff's report. Nancy Hillis, a nurse who also brought her child for lessons that day, stepped in to perform CPR.
Izzy was pronounced dead later at a nearby hospital.
Izzy's aunt, Lydia Glover-Fields, said another student mentioned that he was coughing and throwing up the first day of class, but Tenhuisen did not tell his mother. Mason Washington, the student, who heard the splash after the final lap, said Izzy had also gotten on the diving board on the first day.
"I get so upset every time I think about the fact that NO my baby boy did not die because he was sick but because of the negligence of someone that was paid to do our family a service to prevent what actually happened to him from happening," Scott wrote on Facebook on Dec. 27. "He was a perfectly healthy 4 year old that had a whole bright future ahead of him. He was so smart, kind, loving, adventurous and a sweet-spirited boy."
The district attorney said he decided to pursue changes five months after the county sheriff concluded Tenhuisen did not willfully neglect the child after conferring with Burke County's Solicitor General's Office.
If convicted, Tenhuisen could face up to 12 months in prison and a $1,000 fine for the misdemeanor charge.