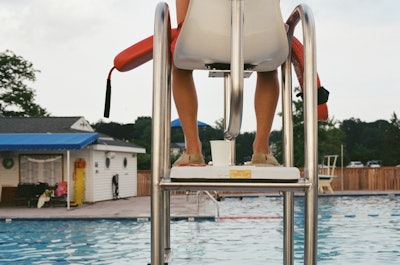 Philadelphia (Pa.) Parks and Recreation is hoping a partnership with Temple University will help ensure city pools are fully staffed with lifeguards this summer.
Temple students will now have the chance to earn college credit if they pass the parks department's lifeguard screening test and help out at city pools this summer.
"It's gonna be jammed packed," Bill Salvatore, deputy commissioner of programming at Philadelphia Parks and Recreation, said of the summer, according to the local ABC affiliate.
The Philly parks department is still a little short of its goal to hire 400 lifeguards for the summer.
"We could use another 40 or 50 applicants to get through the certification process and become lifeguards to make sure all 61 of these pools are opened," he said.
Six of the 61 pools are within a mile of the Temple University campus, and Temple thought it could help.
"Temple University reached out and said, 'We have a crazy idea, what would you say if we gave college credits to Temple students who became lifeguards?'" recalled Salvatore.
Full-time Temple students are eligible to enroll in the certification process. They can earn three college credits by becoming a lifeguard.
"That's going to help the Parks and Recreation Department and obviously get more kids in the pool," said Jack Sears, program director of the Temple Kinesiology Department Physical Activity Program.
The training is free but the positions are paid, and students can work from six to eight weeks in the summer.
The screening test involves:
Swim 300 yards non-stop (12 laps of freestyle or breaststroke). This is not a timed swim, but you must continuously swim the 12 lengths and not stop or you will need to start over.
Tread water for two minutes using only your legs without your hands.
Retrieve a 10-pound brick from a deep well. Return to the surface and swim 20 yards back to the starting point with the brick, using only your legs. The brick must be held out of the water with both hands. You must complete this task within one minute and 40 seconds.