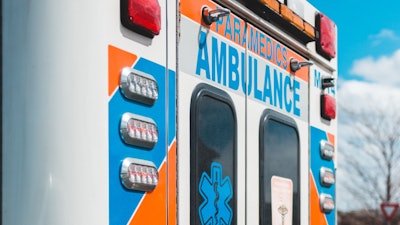 Erik Mclean, Unsplash
An avid swimmer and volunteer adult Scout leader in Kentucky was saved by lifeguards using an AED and CPR after he suffered a heart attack while swimming earlier this month.
The incident happened June 5 at John Barr Lake at Camp Crooked Creek in Shepherdsville, where staff and volunteers were completing a 550-meter swim to earn their BSA Lifeguard certification, WLKY-TV reported Monday.
Bruce Otto, 73, of Louisville, was among those taking the test when aquatics director Michael "MJ" Todd noticed him slowing down and then floating face-down in the water.
Todd blew his whistle, alerting other staff, and jumped into the water. He swam nine feet down to the floor of the lake, grabbed Otto, and used a buoyant lifeguard tube to bring them both to the surface.
Other staff pulled Otto onto the dock. They used an AED and administered CPR for 30 minutes before Otto began faintly breathing again and an ambulance arrived to take him to the hospital, WLKY-TV reported.
"It was training and having this phenomenal team with me," said Cleis Newell, assistant aquatics director at Camp Crooked Creek. "Everyone was on their toes, knew exactly what they needed to do. We worked so well together as a team, everyone jumped in to help."
The rescue effort included four Eagle Scouts and others working as lifeguards at the summer camp.
"I'm not sure the English language has words for the depths of gratitude I have," Otto said. "It's just very emotional. How do you thank people for that?"