British copyright laws change leading up to the Olympics in 2012.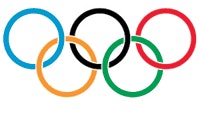 London stunned the world last summer by winning the right to host the 2012 Summer Olympic Games. In March, the international advertising community scored a win arguably as impressive: Advertisers who trespass on Olympic intellectual properties will no longer be presumed guilty by England's strict legal system.
Statutes proposed to prevent ambush marketing held that advertisers using words such as "games," "gold," "silver" and "2012" in the run-up to the Olympics would automatically be found guilty of breaking advertising laws. But the advertising industry and House of Lords successfully pressured the government to make several amendments. Key elements of the changes are the insertion of court-based arbitration to determine whether the use of such terms is illegal on a case-by-case basis, as well as the promise of consultation with the advertising industry regarding protected words and billboard placement.
The Advertising Association, a trade organization, has said it is satisfied with the alterations, but one aspect of the legislation still rankles. The advertising restrictions will go into effect when the bill passes this spring - more than six years before the start of the Games.