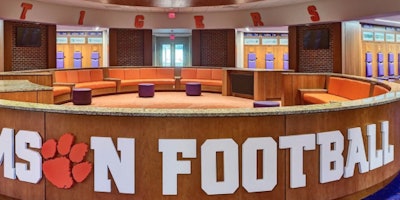 Clemson University is set to officially open its $55 million football operations complex today.
The project, designed by HOK's Sports + Recreation + Entertainment group, with GMC as the architect of record and DPR as the contractor, has a laundry list of amenities for student-athletes ranging from standard training areas and weight equipment to an indoor slide and nap room.
The 150,000-square-foot facility centralizes football operations by connecting indoor practice space with outdoor fields, providing athletes with places to train, study, and relax under one roof.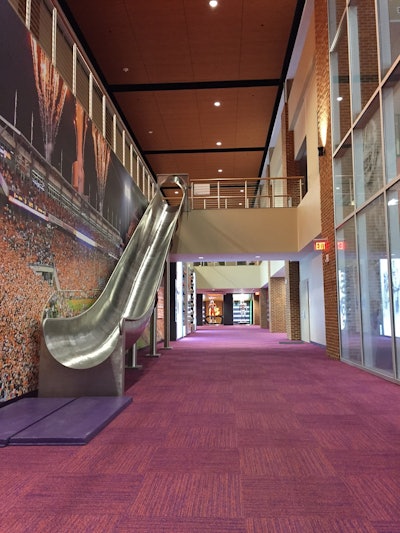 Learn more about the project here.