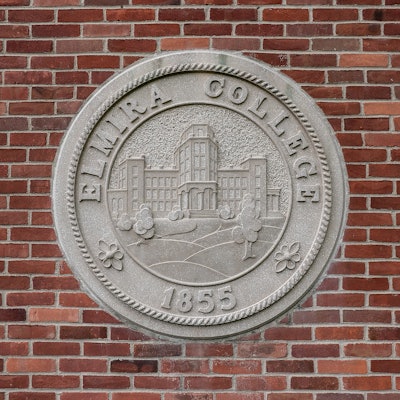 Courtesy Kenneth C. Zirkel
Get a look at Elmira College in New York's Campus Field, the home of Soaring Eagle soccer.
The university boasts Campus Field as one of the best playing surfaces in the region.
Elmira's grass field has bleacher seating on the eastern side of the field, adjacent to Elmira College's Gannett-Tripp Library.
CAMPUS FIELD:
The college's Ice Arena is the home location to its nationally recognized ice hockey programs.
The men's ice hockey team has called the Murray Athletic Center home since 1973, while the women's ice hockey team has played its games in the Ice Arena since its inaugural season in 2001.
ICE ARENA: