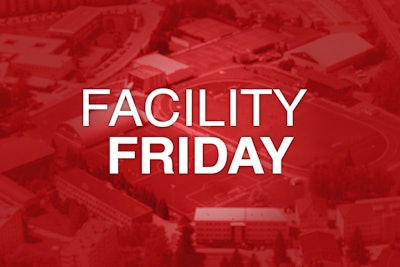 Newfane Central School in New York state broke ground this month on a new stadium as part of a $30.5 million package of construction projects.
The stadium is to be built near the high school's existing tennis courts, which will be removed. A new six-court tennis facility also is part of the package. Half of the new courts also will be marked for pickleball, in hopes of increasing community usage.
Also part of the package are upgrades for the existing track and field facility at the middle school, where the football games currently are played.
Work is scheduled inside the high school on wall tile, paint and signage.
Other work will include renovation of the middle school auditorium, paving and roof repairs, and bathroom upgrades in the elementary school.
The district will pay for the project with $7 million from a capital reserve fund and borrow through a 15-year bond. — Buffalonews.com
EMBED https://twitter.com/TheBuffaloNews/status/1499836091519717396
---
This fall, Camp Randall at the University of Wisconsin-Madison is undergoing a $77.6 million upgrade that will bring a unique viewing experience to fans. The project will renovate the south end zone where there are 6,000 bleacher seats. The renovation will introduce premium seating and hospitality clubs which will be available to fans at the start of the 2022 season.
Starting in 1915, Camp Randall Stadium was finished in 1917. With the new renovation, Camp Randall will remain the fifth largest stadium in the B1G with roughly 76,621 seats.
While the renovation to the south end zone is the primary focus, that's not the only upgrade that's happening. The field turf playing surface is being upgraded, press boxes are being updated as well as new premium areas inside the UW Field House. All these upgrades allow for multiple people to take advantage of a new and unique experience.
Renovations started immediately following the Wisconsin State High School Football Championships. UW plans to have it completed by the opening home game on Sept. 3. — Wisportsheroics.com
---
Changes are underway at the NFL Seattle Seahawks' Virginia Mason Athletic Center — perched on the shores of Lake Washington. The Seahawks are replacing their grass field for the first time in 13 years.
New sod is being installed as opposed to a whole new overhaul to artificial turf. — Seahawkswire