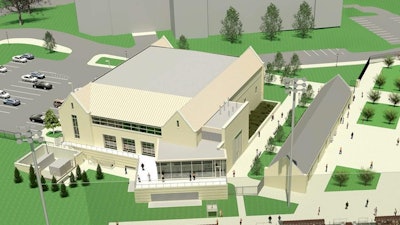 Courtesy BC.edu
Boston College dedicated the Pete Frates Center at Harrington Athletics Village in Brighton last weekend.
The center is a state-of-the-art, 31,000-square-foot training facility for Boston College's baseball and softball teams. The Frates facility includes large locker rooms, indoor artificial turf fields, medical strength and conditioning spaces, and hospitality area. Check it out:
Pete Frates was a star outfielder and baseball team captain for the Eagles. Frates was diagnosed with ALS at 27 and became the inspiration behind the Ice Bucket Challenge, which raised millions of dollars for ALS research.