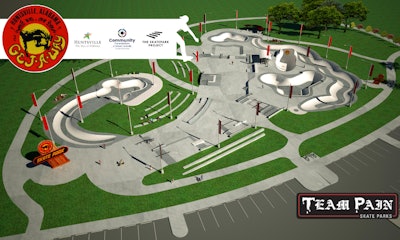 Handout
A new cutting-edge sports complex is heading to a park in Huntsville, Ala.
John Hunt Park will soon include an innovative skatepark that will challenge skaters, from professional to novice. The skatepark will be world-class quality and include supporting facilities such as restrooms, pavilions, sunshades, lighting, landscaping and expanded parking. It is slated to be built on a three-acre site.
Officials started construction this week. The skatepark is slated to be open by 2023.
Log in to view the full article