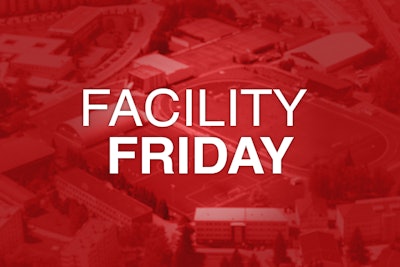 Changes are coming to the north side of Wichita State University's campus after the Kansas Board of Regents approved a $40 million plan to renovate Cessna Stadium. With the board of regent's approval, WSU will move forward with designing, planning and fundraising before the project begins.
Wichita State Athletic Director Kevin Saal said it's the first step toward big things for WSU.
"It's a wonderful environment to be a part of when you're transforming facilities and student-athlete experiences,' Saal said. "And so I think there will be a lot of excitement over that project."
Cessna Stadium opened in 1946 as the home of the Shocker track and field team. He also was home for Shocker football until the program disbanded about 40 years after the stadium opened. Cessna Stadium will see substantial changes come late 2023. — KWCH.com
Construction is wrapping up on Elmira High School's new athletic complex, which is set to formally open on Friday night.
A ribbon-cutting ceremony will take place during halftime of the homecoming football game between the Elmira Express and the Union-Endicott Tigers. The gates open at 6:00 P.M. The Booster Club will be hosting a tailgate prior to the game, where fans will be able to enjoy food trucks, bounce houses, and other activities.
The complex will recognize the history of high school athletics in Elmira, being re-dedicated as Thomas Hurley Stadium, with the field named after Dick Senko. Thomas J. Hurley was a well-known wrestling and football coach at Southside High School. Dick Senko coached football at Elmira Free Academy. The two schools merged in 2014 to become Elmira High School, and have not had an on-campus stadium since. Head football coach Jimmy McCauley says his team will play anywhere, but the new stadium will be a way to bring both the team and the community together. — WENY.com
Two of Bulloch County Schools' middle schools are set to host grand opening ceremonies for their new athletic complexes after 13 months of construction.
William James Middle School's and Langston Chapel Middle School's administrators, athletic directors and coaching staff are eager to showcase their facilities on September 20 and 28, respectively. The new $5.25 million complexes were designed by Hussey Gay Bell Architecture and built by Dabbs & Williams General Contractors, both of Statesboro. — The Georgia Virtue