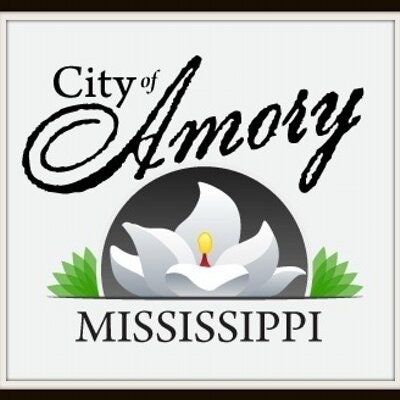 The devastating tornado that ripped through the Mississippi delta, destroying structures and killing dozens of people, has also put a community's prep athletics spaces to ruins.
The powerful tornado that touched down in Amory, Miss., only took a few minutes to destroy the baseball and softball fields and the Amory athletics complex, the Mississippi Clarion Ledger reported.
Amory, along with Rolling Fork and Silver City, were in the tornado's path Friday night. The tornado was the state's deadliest outbreak since at least 2011, the Clarion Ledger reported.
A few hours after the storm, Amory head football coach Brooks Dampeer and baseball coach Chris Pace left their homes in Meadowbrook Circle around 2:30 a.m. Saturday with flashlights Saturday to begin surveying the area. The coaches live less than two miles from Amory High School but were forced to walk due to overturned trees and fallen powerlines.
"It's kind of like a dream," Dampeer told the Clarion Ledger. "That these things really happened. We're walking over wires, watching our step and as your walking the whole time you're thinking 'Maybe it's not as bad as we think at the school.' We get there and it was bad."
Dampeer and Pace found the baseball and softball fields ripped through by the tornado.
"We lost our whole facility," Pace said.
Images of the scene show toppled stadium lights, debris strewn across all surfaces, piles of cinderblocks and wood from interior walls broken and exposed. Flattened and torn chain link fences are seen, as well as toppled telephone poles. Business signs are gone.
In one image by the Clarion Ledger, Amory High School basketball players are seen sorting through a pile of rubble, and a handful of team trophies gathered by the boys, recovered from the pile, are visible.
In the daylight Saturday, Pace returned to the fields to see community members trying to salvage what they could from the Amory athletics complex. Pace said the good news amid the destruction was that the Amory athletes were all unharmed.
"We're thankful for the majority of people we could get in touch with that were OK," Dampeer said. "You can always rebuild these structures, but we are thankful that our kids are OK."
Mississippi Emergency Management said at least 23 people have died in the tornado.
South Delta football coach KePatrick Barnes ushered his wife and two grandchildren into a safe zone in his home as the tornado reached Rolling Fork. The sirens started around 7 p.m. Friday, and the large wedge tornado touched down between 8 and 8:30 p.m., Barnes said.
"I heard a loud noise like a train was coming," Barnes said. "My house started shaking. I got me and my family to the front of the house and we prayed and knelt down."
The storm passed through Barnes' community in north Rolling Fork, damaging his roof. The downpour and thunderstorm that followed left water leaking in his home.
Barnes and his family weren't able to leave until Saturday morning because of the debris and power lines blocking roads. However, when Barnes exited his home during sunrise he was greeted by an unrecognizable scene in the community he's lived in for over two decades.
"The inner part of the city and along Highway 61 is leveled," Barnes said.
The South Delta School district also experienced damage to the elementary and high school buildings.
Roy Watson lives near Holly Bluff. However, the tornado warnings issued for Rolling Fork made the South Delta basketball coach think of his father, Roy W. Watson, who has lived in the southwest side of Rolling Fork for three decades.
Watson immediately called his father and told him to take shelter. His father's neighborhood was right in the path of the storm.
"It's devastating," Watson said. "That's my home (with) family and friends. (My father) is OK but he lost his home."