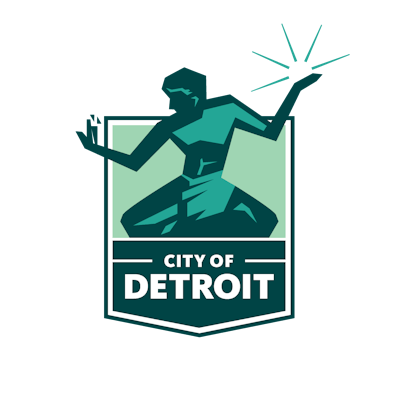 The Detroit City Council on Tuesday approved a contract funded by the American Rescue Plan Act for $13,964,487 for a new air-supported recreational dome in Chandler Park amid some opposition.
As reported by Dana Afana of the Detroit Free Press, several council members preferred to invest in a brick-and-mortar recreational space instead, with one calling the dome approach a waste of money.
"I support my colleague in District 4, but to spend $13 million in ARPA dollars for an athletic pop-up dome is a waste, in my opinion," said council member Angela Whitfield-Calloway.
District 4 Council member Latisha Johnson said if ARPA money could be reprogrammed before the spending deadline, she would have pushed for a different proposal.
City officials are required to allocate ARPA dollars by Dec. 31, 2024, and spend them by Dec. 31, 2026, Afana reported.
"Because I don't believe that could happen, I don't want to have our residents continue to go without access to recreation," Johnson said. "I will continue to make sure the general services department and the administration are working with us so that we have something that our residents feel is permanent and provides all of the required uses in our district."
Last week, council members debated and tabled the discussion with looming questions about the sustainability of the structure during winter and requests for a brick-and-mortar center. Johnson said she was torn between denying the project and leaving her district without a facility for activities, or approving it and having to continue advocating "for something more" such as an expansion to a brick-and mortar space.
"My concern is just the fact that it's inflatable, and we have another one in the district. I've spoken to them, and they've had issues with theirs where it was deflated when we'd have heavy snow," Johnson said. "They actually shared with me that it's very costly to inflate it again, and so it just becomes a challenge."
Meanwhile, LaJuan Counts, director of Detroit's Construction and Demolition Department, maintains that the city has taken that into consideration, according to Afana's report. Counts added that there are no plans for an expansion and the dome would include a backup generator in the event the structure is "at risk for a failure."
The new dome will accommodate multiple uses, including a workout space, and a field for various sports and entertainment uses. During early discussions, Johnson pushed for a more versatile space that was not solely dedicated to athletics.
"We can bring in staging or flooring material on for temporary uses and come in and use that area for something different, maybe it's a banquet, maybe it's not. Maybe we're going to use that space for dance space. The possibilities are greater than not closing in that area," Counts said, as reported by Afana. "I'm all about making sure that the community has rec center accessibility, but it's a very costly venture to build an entirely new rec center. … This gives us an activity to give the residents a rec facility that they could access year-round."